Sunday April 11, 2021
Cabin Frame Roll Bar Drilling (Cabin Frame)
2.8 Hours
I put my wood spacers in between the channels and then slid the top channels into place.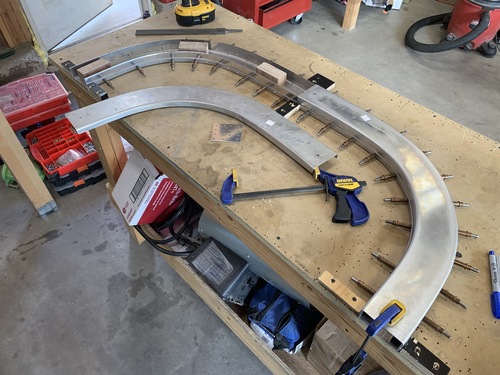 The spacers keep the channels 1 3/8" apart, so their outside webs measure 1 1/2" apart.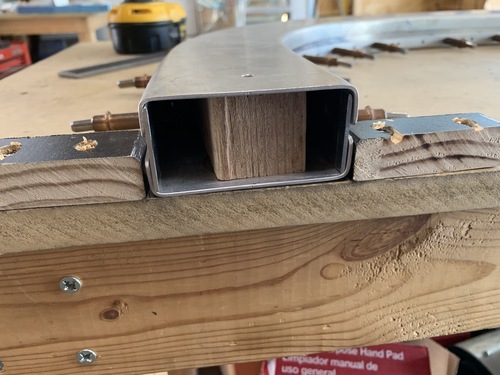 I also marked the undrilled flanges for holes using the drilled flanges as a guide so the holes line up.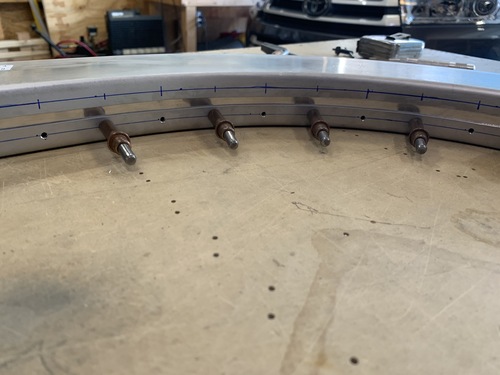 Then I weighted down the top channel and started drilling.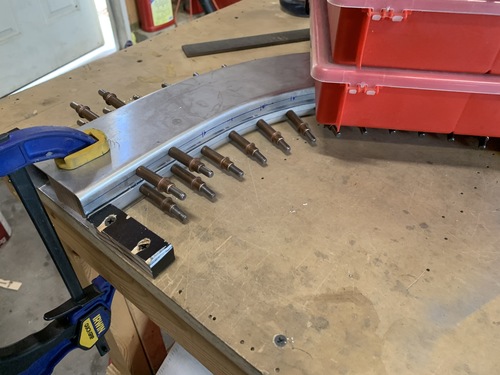 So many holes.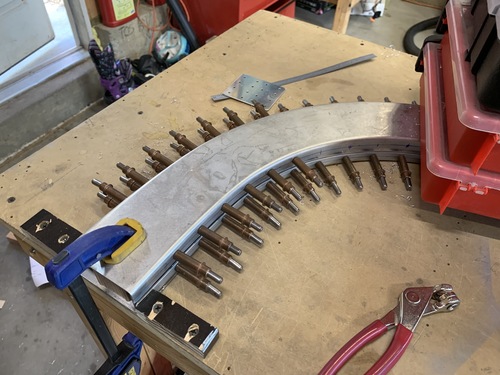 The first half almost finished.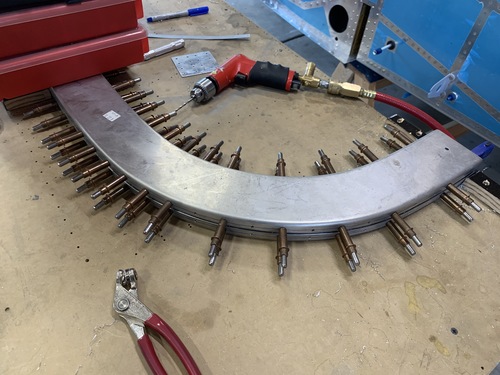 Part way through the second half.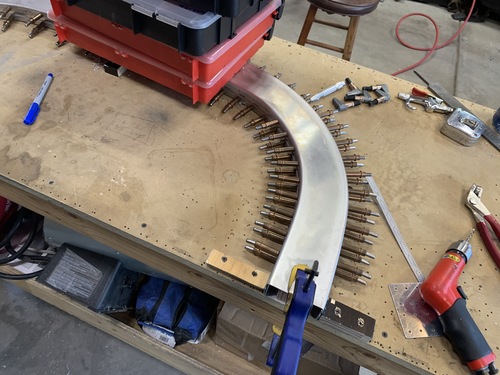 And then completely finished. I think it came out well.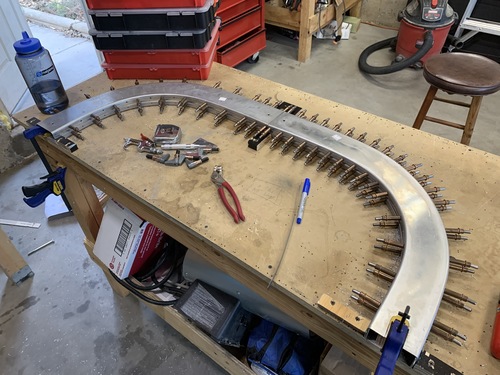 Then I drilled the forward splice plate to the forward channels. This will get riveted to the inside, but you drill it to the outside with the whole thing assembled.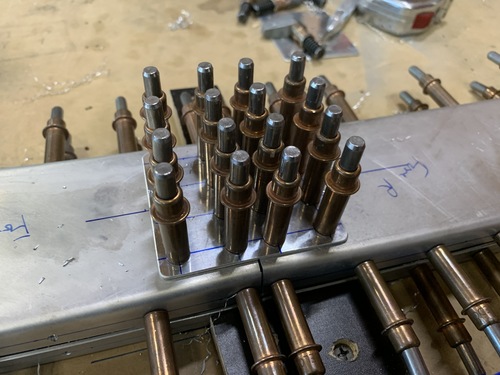 Here it is standing up by itself on my workbench.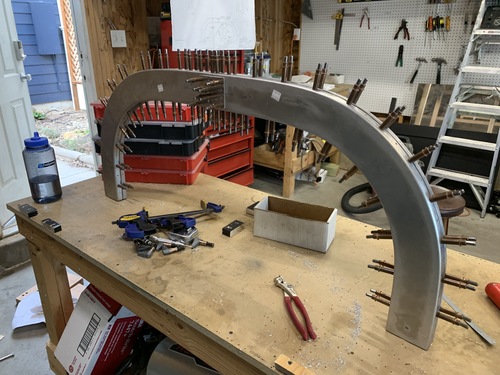 The height is right on.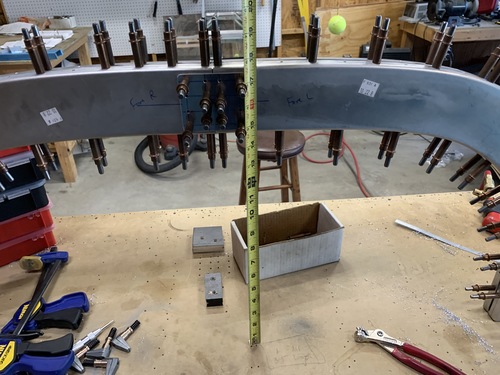 And here's where it gets installed in the fuselage.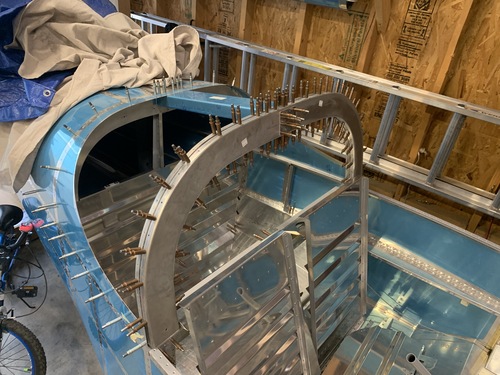 Next I need to take it apart, debur and prime the inside, and then rivet it together.