Thursday April 15, 2021
Cabin Frame Roll Bar Priming, Riveting (Cabin Frame)
2.2 Hours
I started today by scuffing, cleaning, and priming all of the roll bar parts. I still haven't countersunk the aft channels (the ones that need the 120 degree hole), but I'll just do that after the part comes.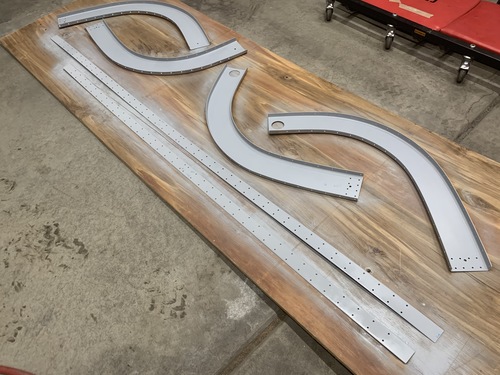 Also the splice plates and the angle.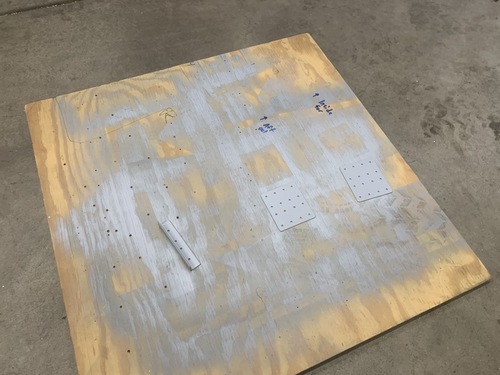 Then, I back-riveted the forward splice plate to the forward channels.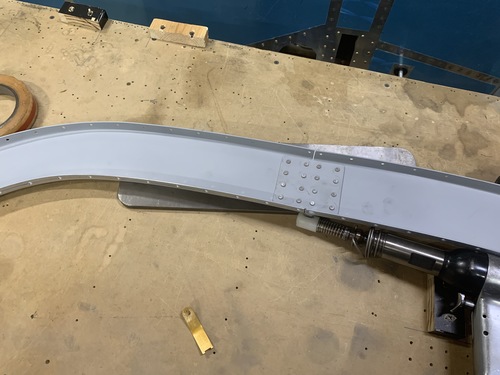 I don't think I've back-riveted anything in years, but it came out very nicely, as it usually does. I didn't prime the visible (outside) parts of the channels, since those will get painted with the interior.
Then I riveted the straps to the forward channels with solid rivets, as called out in the plans.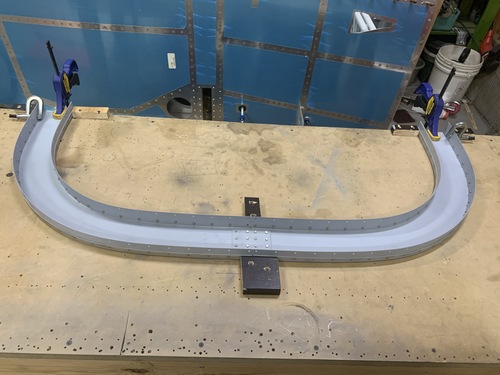 I riveted with it clamped/weighed down into the jig I made in the table to keep the proportions right.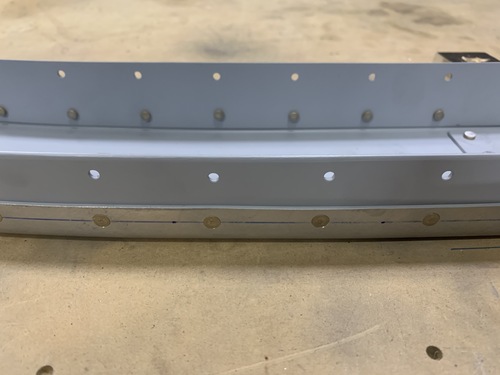 It looks really straight so far. I still need that countersink bit so I can rivet the aft channels into place.