Tuesday April 20, 2021
Cabin Frame Roll Bar Angles (Cabin Frame)
2.0 Hours
I set the cabin frame rollbar in place one more time just to admire it.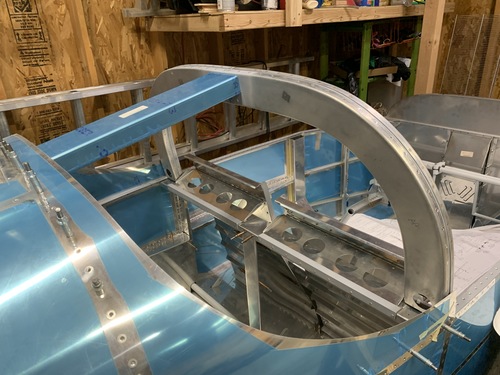 Then I got to work on the angles that attach it to the fuselage. This involved lots of clamps. Then you drill a couple of small holes through the two angles and rivet them together.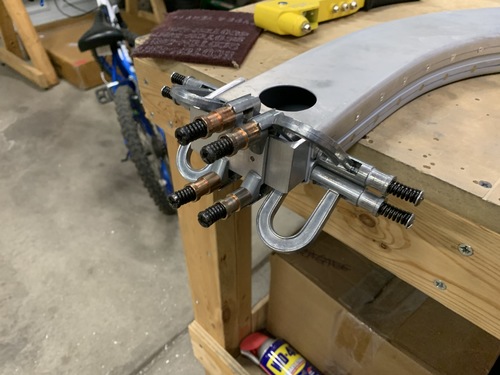 Then I scuffed, deburred, and primed the angles.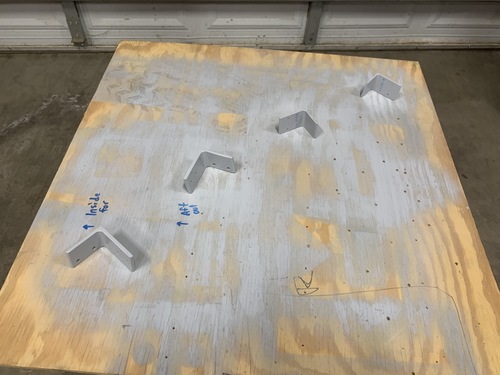 Then, I riveted them together.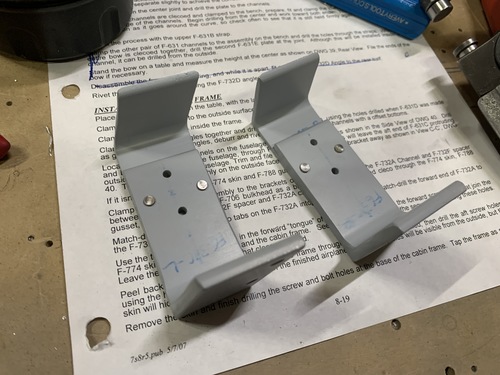 Next, I spent a looong time clamping the angle-assemblies into place on both sides of the fuselage. The plans don't give amazing detail on where to position these, but deducing backward you can figure it out. In this shot, you can see that the aft portion of the outboard angle is wider than the longeron, but that is by design. One of the later steps is to taper it so it follows the contour of the longeron aft.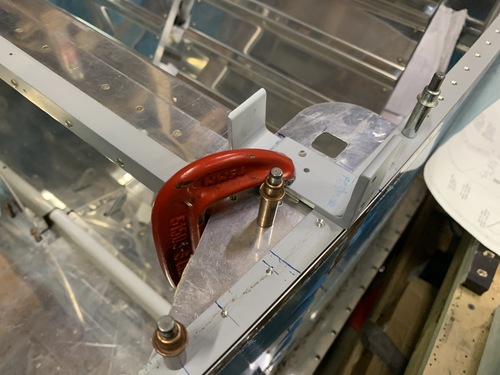 Then, I drilled the 1/4" bolt holes through the angles and into the fuselage on both sides.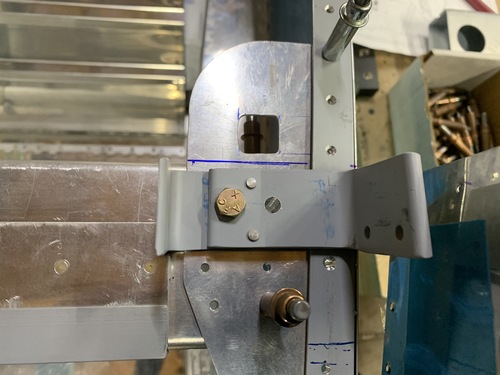 This was nerve-wracking, because it would be really hard to fix this if it was screwed up, but I'm quite happy with the positioning. I placed the roll bar back on the angles and the positioning looks good.