Thursday April 29, 2021
Forward Deck Deburring, Priming, Painting (Forward Deck)
1.5 Hours
Tonight, I deburred several more parts and then cleaned and primed a whole bunch.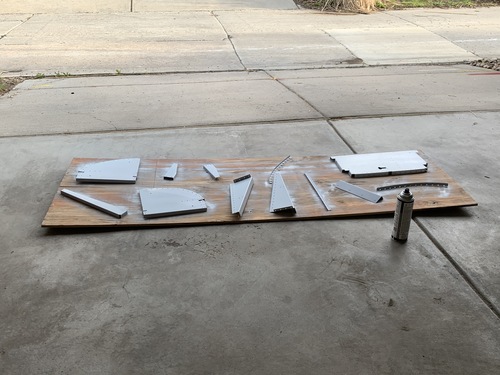 Then, I put a couple coats of my interior paint (Rustoleum's "Machine Gray") on the surfaces that will be visible when the canopy is tilted upward. Everything else just gets left with the primer as it won't be seen. You can see the wet paint on the outboard subpanel in the upper right compared to the rib in the lower left that only has primer on it. The paint looks slightly green when wet, but dries to a more gray color.