Friday May 7, 2021
Interior Paint Prep (Interior Painting)
2.2 Hours
First, I removed the masking from the forward fuselage. It's not perfect, but I couldn't care less. It looks great! I'm planning to put down carpet in the floor area. I only primed a few areas where the panel and subpanel structure will obscure it from view. The firewall is left unprimed as it is stainless steel.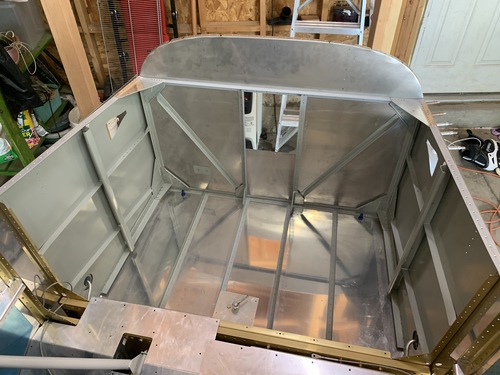 Then I removed everything I could and masked the whole mid fuselage section.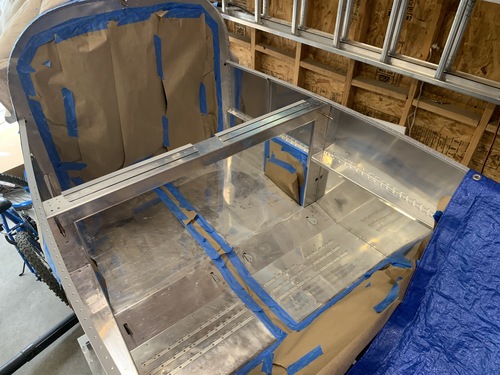 Next I scuffed half of it.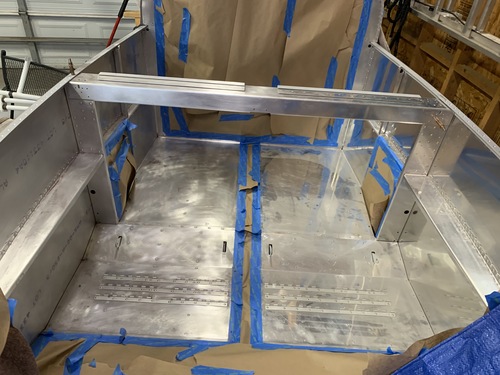 My new shipment of paint cans arrives tomorrow so I should be able to get all of this sprayed if it arrives early enough.