Saturday May 22, 2021
Interior Painting (Interior Painting)
3.2 Hours
Well, the interior paint didn't come as expected (UPS damaged it and then threw it out) and I've been waiting for it to arrive for two weeks. It finally came yesterday, so I painted the rest of the interior. Unfortunately, the fuselage had been sitting there collecting dust and other crap for two weeks, so there are lots of impurities in the finish (I probably should have gone to more effort to clean it). I'll let it dry for a couple of days and then decide whether I'll sand/repaint the areas that will be very obvious like the baggage area floor and the arm rests. The seat pans won't really matter since they'll be covered by the seats.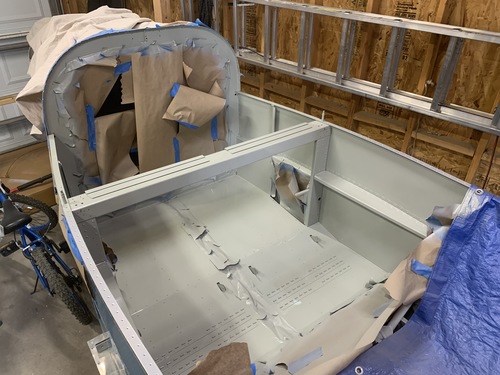 I also painted those parts that I had primed.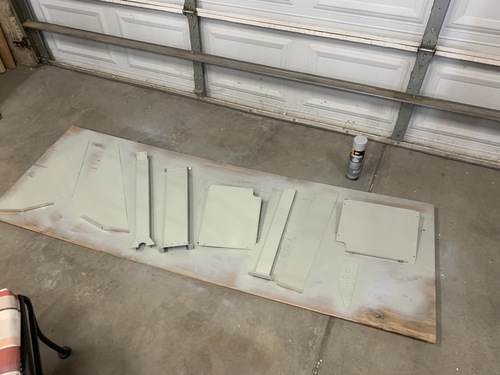 I prepped, primed, and painted a number of other interior parts. Here's a seat pan and aft fuselage cover.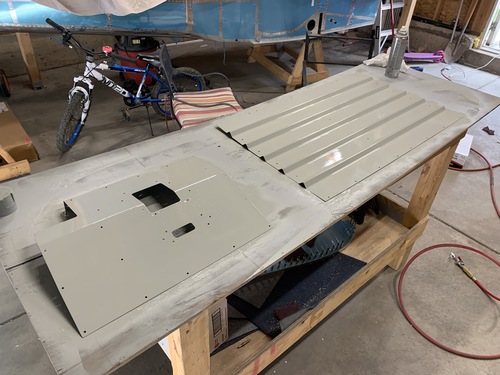 Roll bar, fuel tunnel cover, and part of the aft fuselage cover.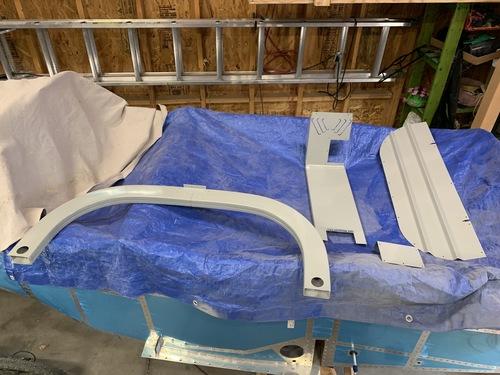 Numerous other interior covers and parts.