Monday May 24, 2021
Interior Painting (Interior Painting)
0.8 Hours
I painted the back side of the seats (I masked the inner alclad aluminum part that will sit under the cushions.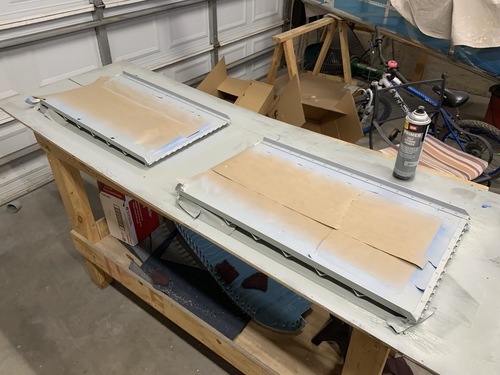 I also masked and painted this small area of anodized metal that comes up from the spars. It will be visible in the cockpit.