Wednesday May 26, 2021
Reassembling Interior (Interior Painting)
2.2 Hours
Today I started putting stuff back together now that most of the interior painting is done.
First, I bolted the flap weldment back in place and some of the brackets in the forward fuselage that I had removed. I also installed the fuel vent tubing back in place.
Then I cleco'd all of the parts I had removed and painted back into place.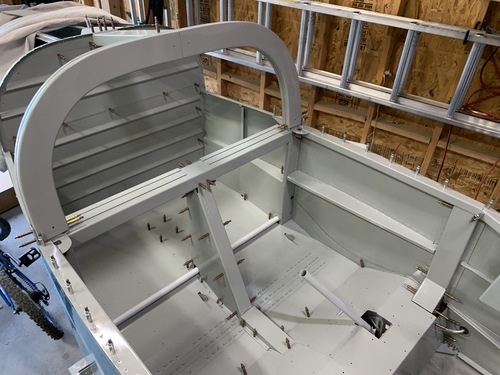 It looks nice.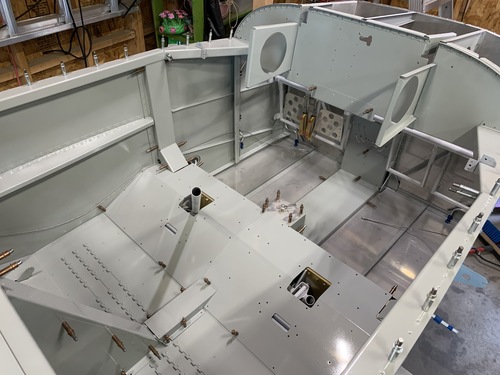 I did notice this area on the spar assembly that shows through. I'll tape that off and paint it.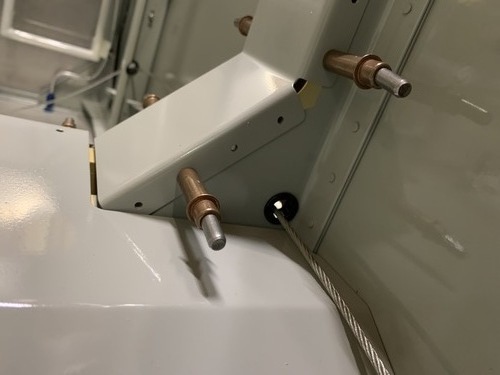 I also still need to paint the fuel selector mounting plate.
Lookin' good!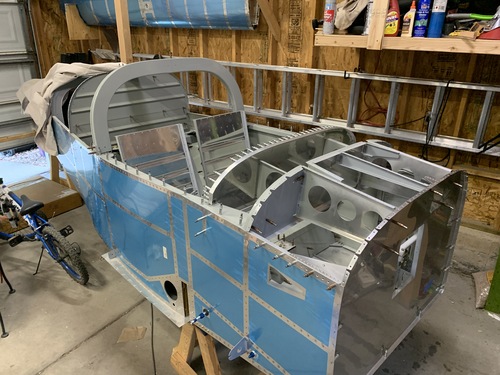 I think my next project will be fiberglass tips (both on the empenage and wings).