Wednesday September 1, 2021
Sanding Elevator Tips (Right Elevator)
1.0 Hours
I spent a quick hour tonight sanding the right elevator tip. I acknowledged on Saturday that I was probably too generous with the amount I globbed on, and I think that's definitely true. But it's also part of the learning process. As I continue to do this, I will get smarter about where and how I apply the micro/epoxy mixture.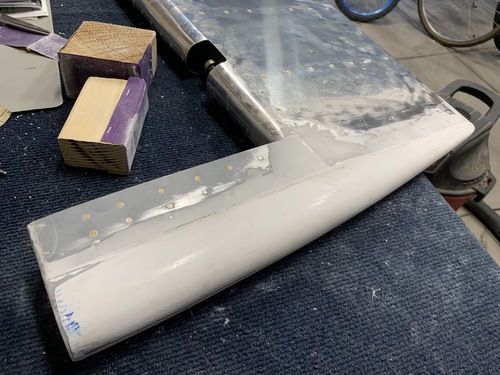 I definitely prefer metalwork...