Saturday September 4, 2021
Elevator & HS tips
(1.5 Hours Horizontal Stabilizer, 1.5 Hours Left Elevator, 1.5 Hours Right Elevator)
4.5 Hours Total
This morning I mixed up some epoxy/micro and finished filling both elevator tips.
Curing...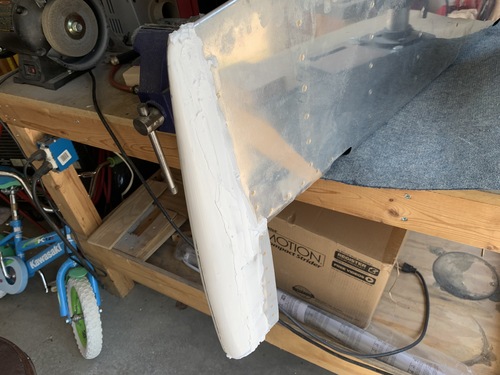 Then, I started working on the HS tips. I mounted the HS to the fuselage just to make it all easier to work with.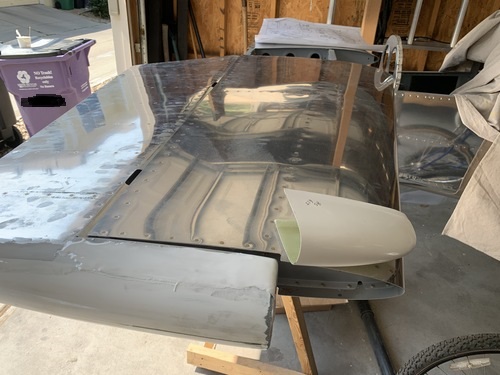 I trimmed the right tip.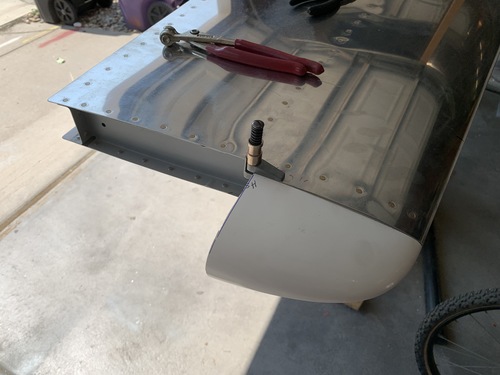 And then drilled it to the HS.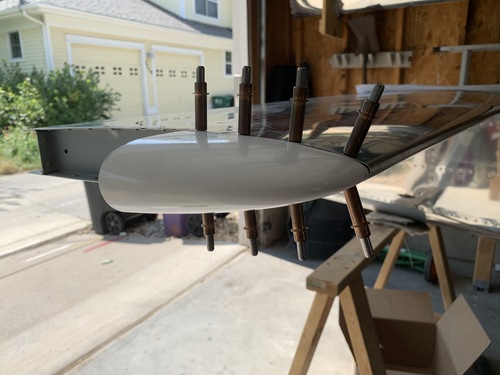 I hung the right elevator (with the tip still curing) to check fit. The profile of the elevator tip is slightly larger than the HS tip, but it doesn't matter.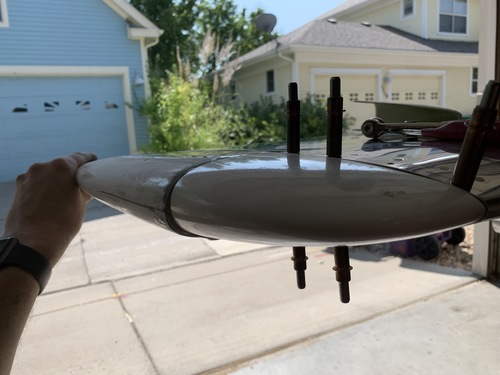 I'll finish trimming the aft part of the HS tip once the elevator tip is done.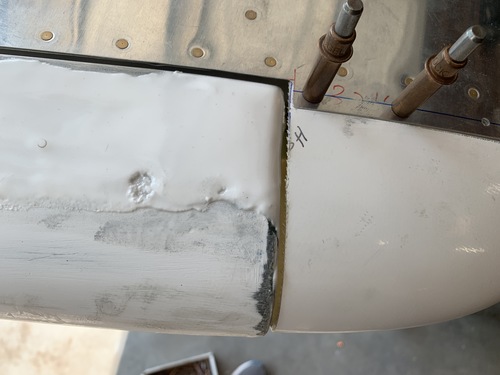 I repeated all of the steps for the left side. These will need a little foam or balsa rib and some epoxy/glass to fill this hole.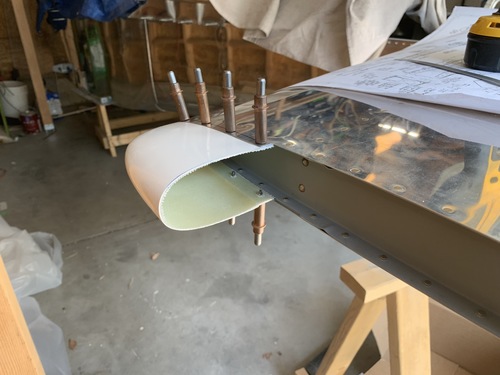 Later I dimpled the metal and countersunk the tips. It was warm enough that the epoxy/micro from earlier had dried and I spent a lot of time sanding both elevator tips. They look really good. I'm going to put a coat of straight epoxy to fill holes and then it'll be time for a coat of primer.