Sunday September 5, 2021
Elevator tips sanding & priming
(0.5 Hours Left Elevator, 0.5 Hours Right Elevator)
1.0 Hours Total
Last night, I put a thin layer of straight epoxy over the tips to cover any holes. This morning, I sanded them down one more time and then primed both of them with a two part epoxy primer.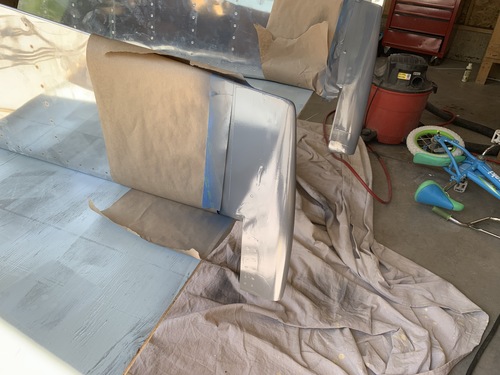 There are definitely some spots where the micro needs to be feathered into the metal better. There are a few pinholes along the lateral spines of the tips that I will need to fill in as well. Overall, it doesn't look bad for my first time working with composite material.