Wednesday September 8, 2021
HS Tip Reinforcement, Elevator Tip Touchup
(0.8 Hours Horizontal Stabilizer, 0.1 Hours Left Elevator, 0.1 Hours Right Elevator)
1.0 Hours Total
The balsa ribs from Sunday were cured in place, so I reinforced the inside with several layers of fiberglass.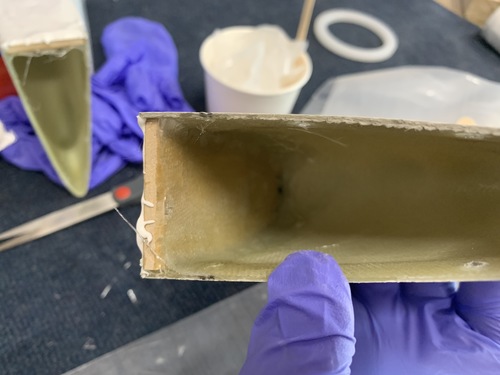 And I filled in the outside with some epoxy/micro filler.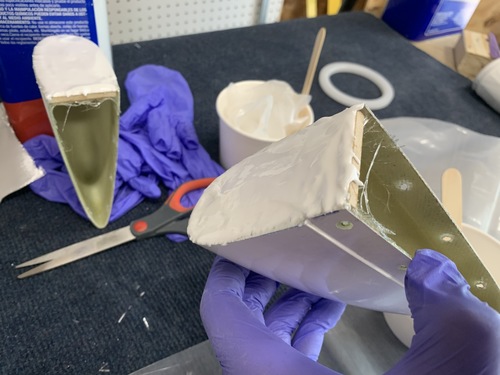 Then I touched up a few spots on the elevator tips with filler. I'll start sanding these again tomorrow.