Monday October 11, 2021
Left Wingtip Sanding, Lens (Wing Tips)
3.2 Hours
I realized when I was screwing in the tip last night that I had not replaced two of the #8 nutplates, so I took it off, replaced those, and put it back on. Then, I put some clamps on the rib in the aft part of the wing tip (to get the flanges parallel--the warp was pulling the flanges outward). Then I did some heat treatment to try and convince the fiberglass/gel to relax a bit. We'll see if this does any good.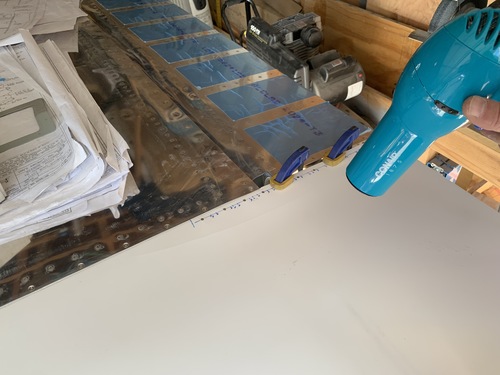 I sanded down one of the areas with a crack in the gel coat. The fiberglass underneath is a bit discolored, so I think I will reinforce this area inside with some additional layers of glass.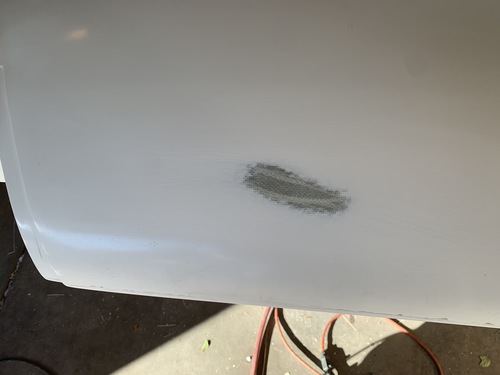 I also did some sanding in this area where the gel coat had also cracked.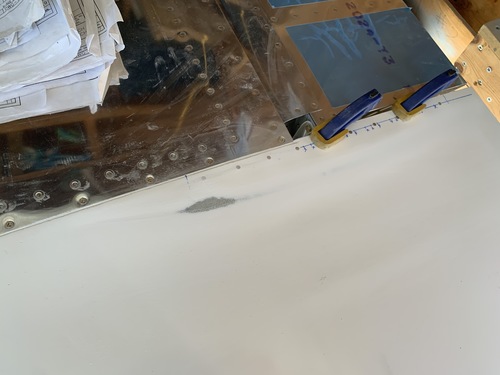 Then, I got down the wing tip lenses (they come as one piece) and cut them in half.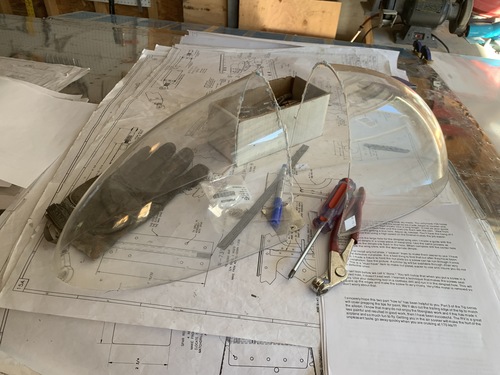 Then I overlaid the correct half on the wingtip and made some marks.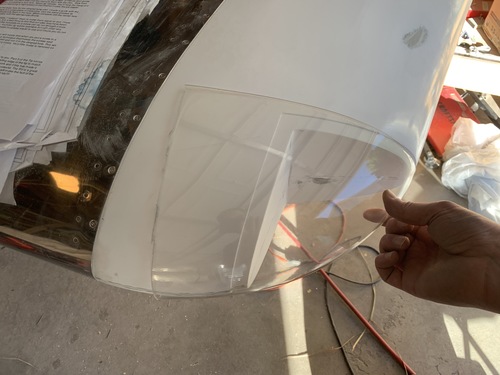 Then, I spent a couple hours iterating very, very carefully until I had the lens to the correct shape. This was a huge pain, but the end result is quite nice.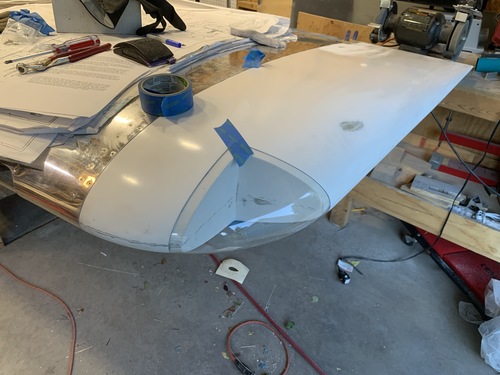 The plans have no information on mounting the lens. It seems to me like a nutplate and screw in each corner would be sufficient, but I'll do some research online before I pick a method.