Wednesday October 13, 2021
Battery Box Fabrication (Firewall)
1.0 Hours
Today, I started working on the battery box. First I trimmed the aluminum bar to length and marked for some holes.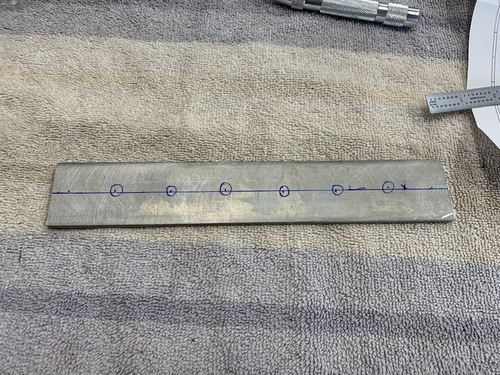 I carefully drilled one of the side brackets.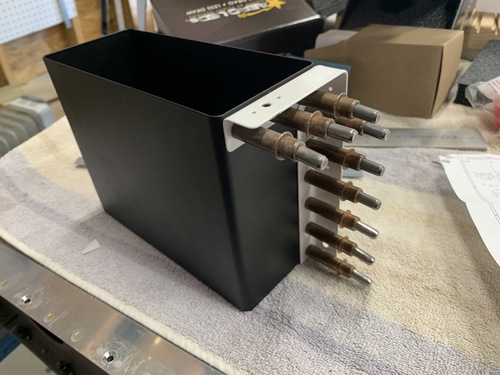 And then the other.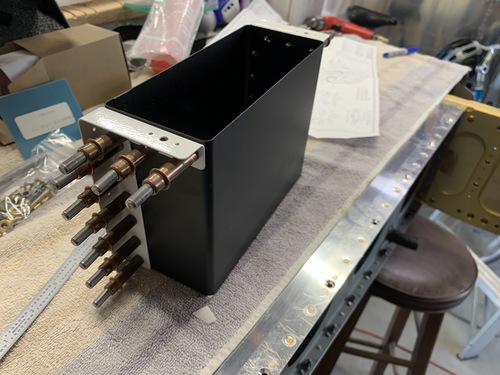 Then I match drilled the aluminum bar through the brackets on the box for the bolt holes and then drilled the optional lightening holes.