Sunday October 24, 2021
Finished Boost Pump Enclosure, Plumbing (Center Fuselage)
4.5 Hours
Today, the first thing I did was to rivet the boost pump cover together. I could squeeze most of these, but I had to buck the four in the middle.
Then I installed these rubber pieces on the pump base plate.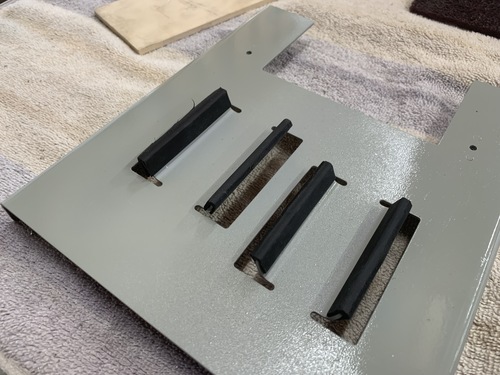 And then I installed the filter and pump using the hose clamps.
Then, I spent many hours trying to get this tubing run just right. The difficulty was trying to make the very abrupt 90 degree turn right out of the pump toward the filter. I eventually got it into a configuration that fits inside the cover.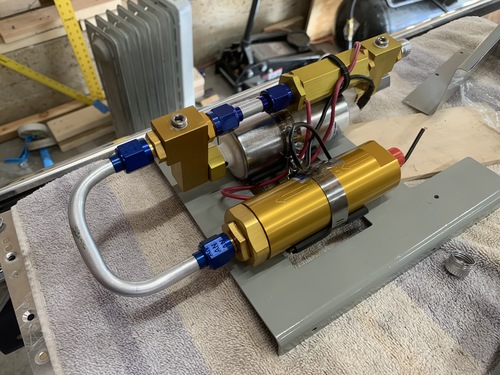 Here's a shot from the bottom to see how tight the fit is between the tubing and the cover.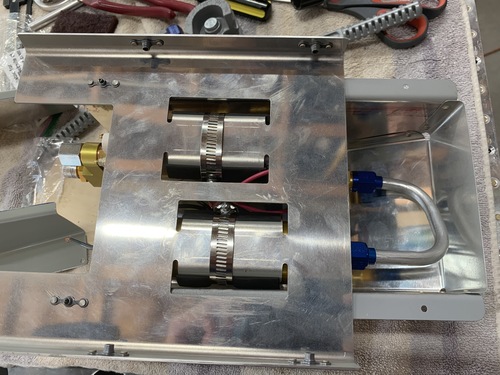 Then I installed the base plate and pump/filter assembly in the plane and quickly made this short run from the fuel selector to the filter.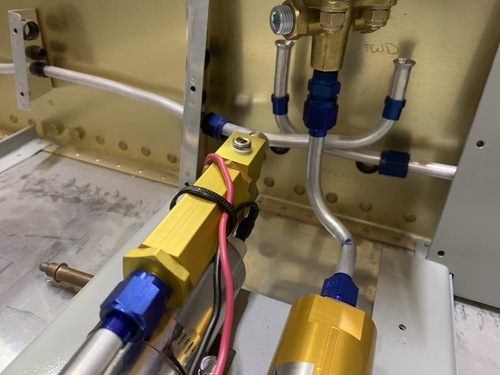 It all fits!