Saturday October 30, 2021
Left Wing Landing Light Lens, Misc
(0.5 Hours Firewall, 1.5 Hours Wings)
2.0 Hours Total
I installed the 90 degree fitting for the firewall fuel pass-through. This will allow me to bend and install the fuel line from the boost pump to the firewall once I get some additional 3/8" aluminum tubing.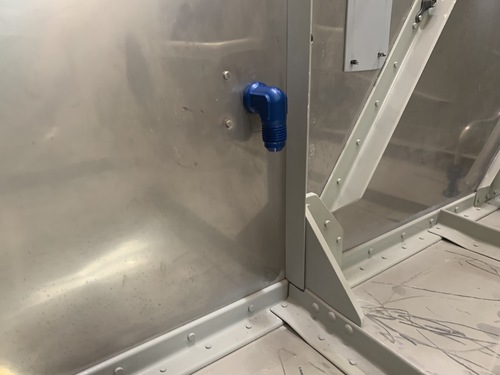 There's a missing washer on the outside that I don't have yet.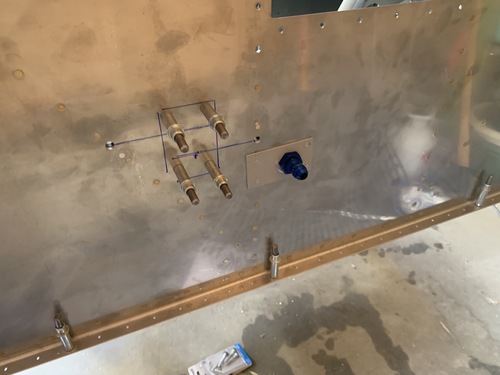 Then, I dimpled and riveted these holes in the firewall recess.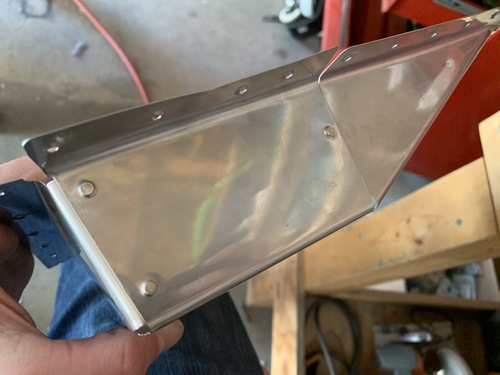 I put the flush heads on the foreward side, although I don't think it really matters.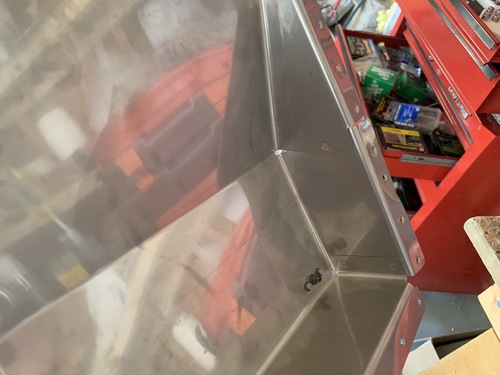 Then, I fit and installed one of the new landing light lenses to replace the one that was cracked. The fit around the edges is not as good as it was before...I might re-do it.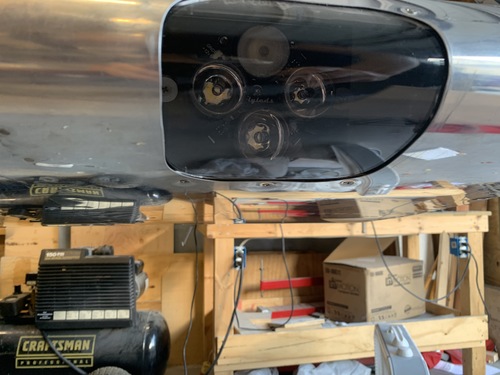 Then, finally, I put some globs of epoxy/flox in the tip where the position/strobe light lens will be attached. I'll just drill into and tap the flox itself rather than installing a nutplate.