Friday November 5, 2021
Installed Center Tunnel Fuel Line, Plus Some Prosealing (Center Fuselage)
2.5 Hours
First, today, I got the mixed proseal out of the freezer and it was completely uncured, so I attached some small pieces of screen to the fuel vent openings. I'll trim these once it dries.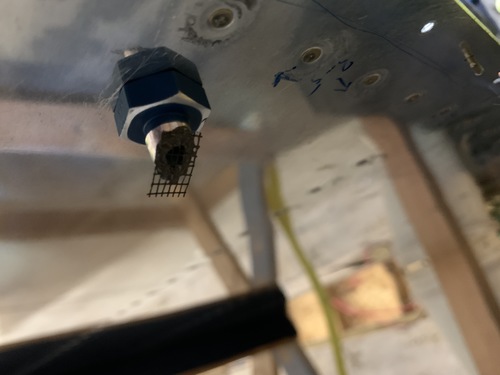 I also sealed some holes in the firewall recess.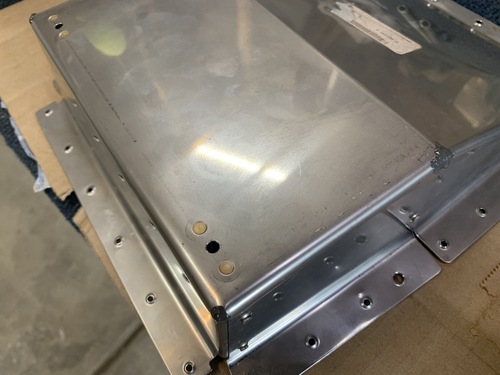 I touched up the joints between the NACA inlet flange and the side skin with a little additional proseal as well. I put the proseal back in the freezer...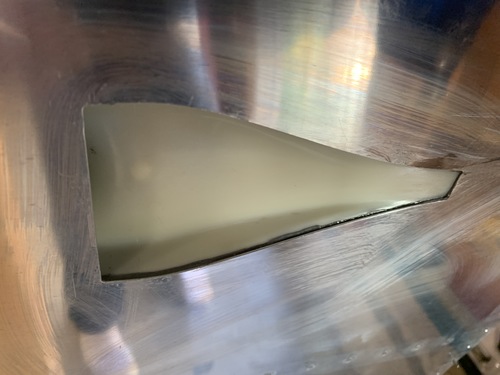 Then, I installed the 3/8" tubing from the fuel boost pump to the firewall. This took a number of iterations and careful bending, but I got there. I think I may install some foam in this area to buffer the tubing that passes near each other...there is sufficient space between the various tubing runs now, but I could imagine the gaps tightening up with vibration over time.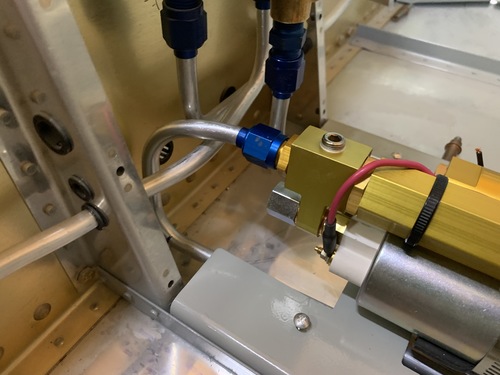 Looks good.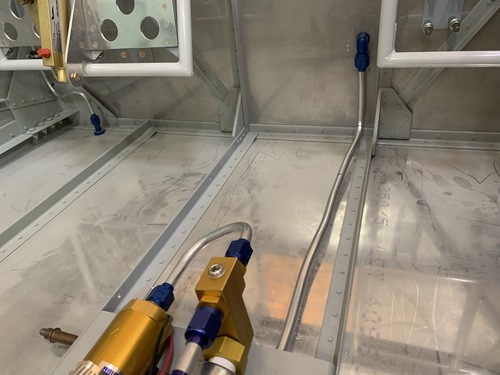 I wondered briefly how to secure the fuel line in the tunnel, but then realized the plans call out foam to sandwich it between the bottom skin and the tunnel cover. Simple!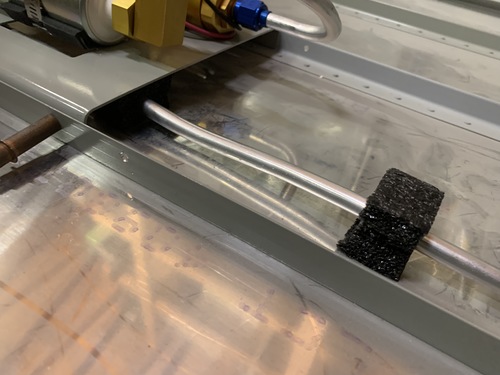 Glad all of this aluminum tubing routing is done! I will eventually leak test everything once the wings are on.