Tuesday December 14, 2021
Finish Kit Unpacking (Purchases)
After ordering it in April, my finish kit finally arrived today! The crate was undamaged.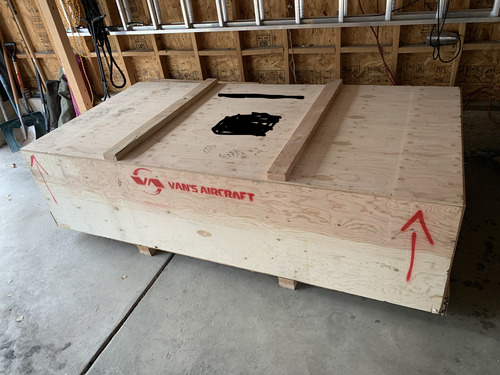 The usual excellent Vans packing job.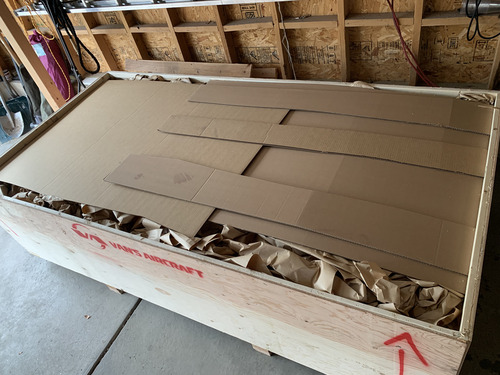 Lots and lots of paper.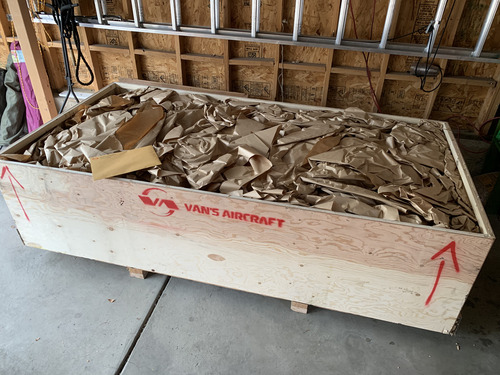 Some large items are immediately apparent...a little peek at the canopy and part of the cowl.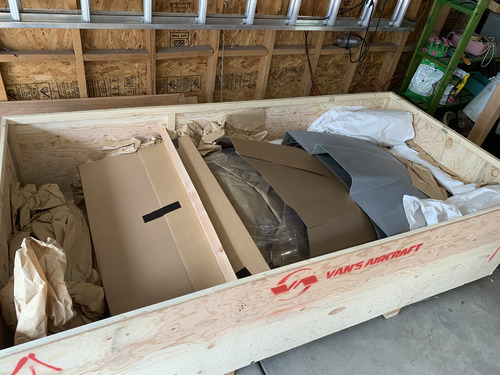 The cowl looks great...it feels a lot larger in person than I expected. Also, the fiberglass work has clearly undergone a significant upgrade since I last ordered a kit. Excellent craftsmanship and a very smooth finish with no pinholes.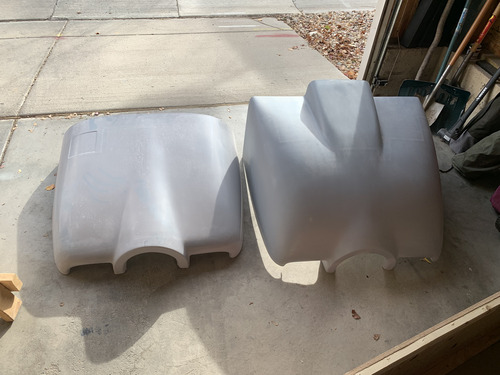 Wheel pants, spinner, empennage fairing...all very high quality fiberglass parts.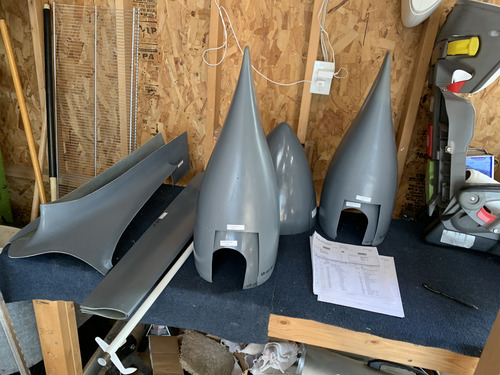 The beautiful (and expensive) plexiglass canopy.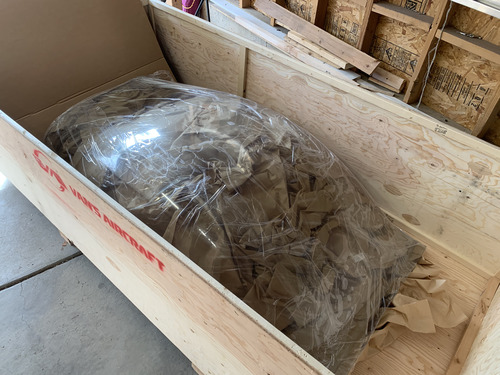 The plexiglass is very thick. I like the slight tint.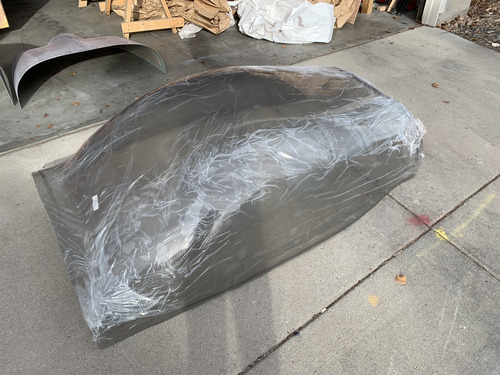 The engine mount.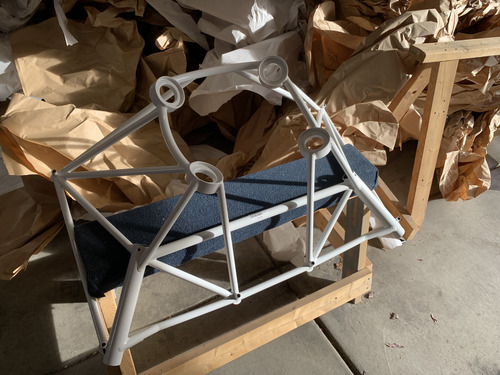 I deconstructed the crate and then arranged things temporarily in the garage.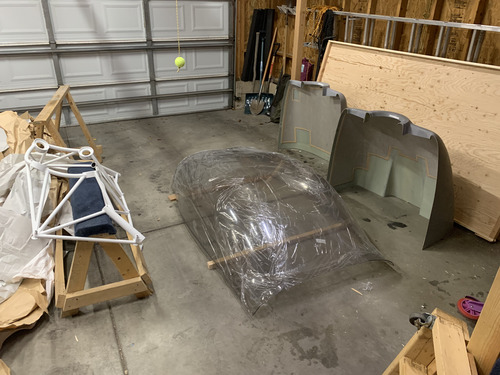 A hug pile of paper.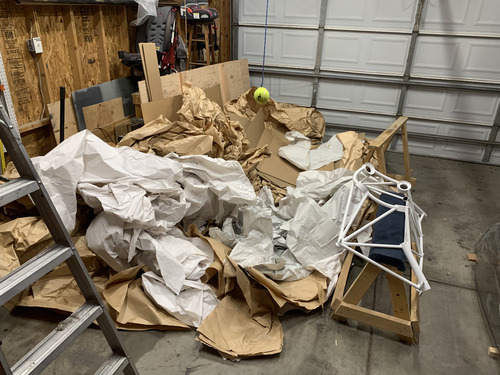 I also carefully inventoried all of the hardware. I didn't get a picture of the main landing gear legs, but they are very heavy.