Wednesday January 12, 2022
Canopy Misc (Canopy)
2.0 Hours
I did another round of shrinking to improve the fit of the front skins. Very close.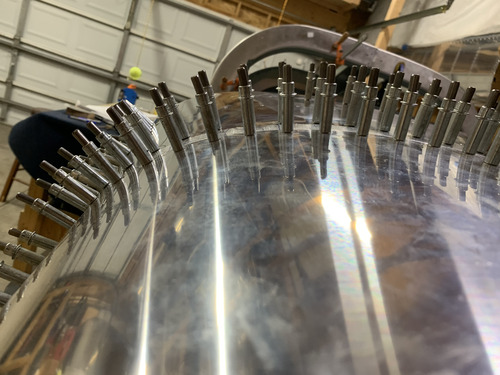 I will probably leave these like this until I am finished with fit and see how things come together in the end.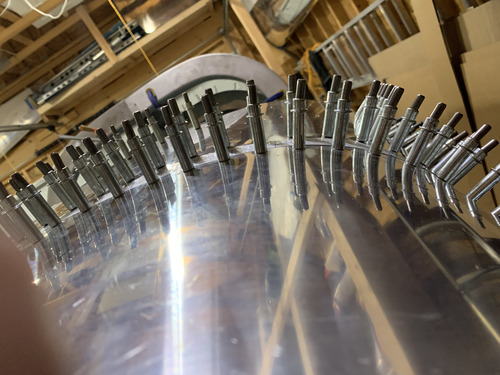 I made these little attachment pieces for the struts. After I took this pic, I drilled the middle holes to 1/4" and tapped for the mounting bolts.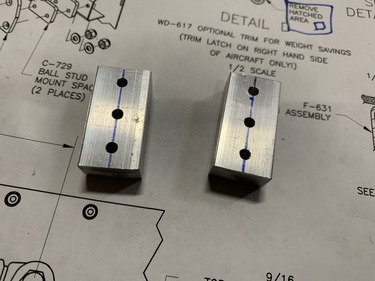 I took apart the latch mechanism and primed/painted some of the pieces.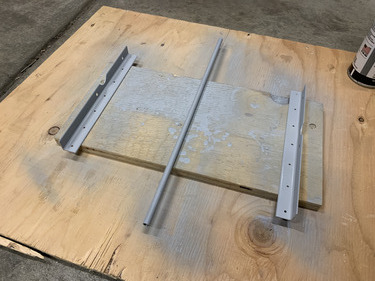 I trimmed this optional removal from the right side of the latch weldment.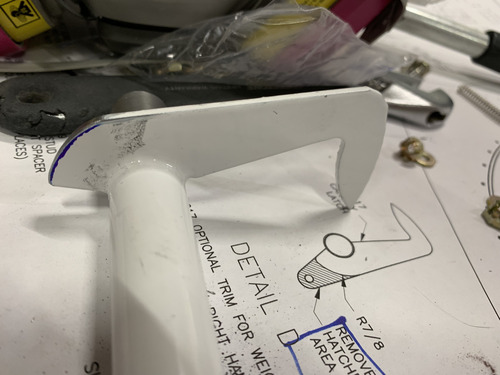 I primed and painted some more parts of the latch mechanism.