Saturday February 26, 2022
Started Canopy Trimming (Canopy)
3.5 Hours
The weather has improved outside, so I decided to tackle the canopy again today. I started by positioning the F-631-A channels. This turned out to be a huge pain. I don't know what happened between when I drilled these and now, but it took forever to get them back into the proper alignment. I did finally get there, however.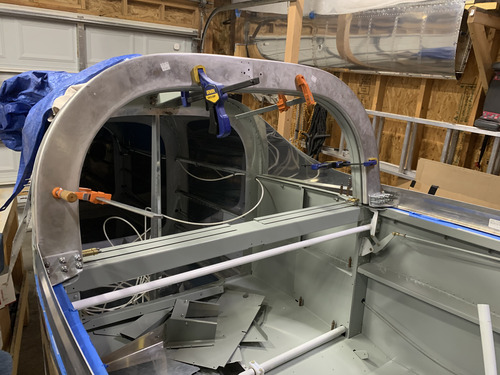 I masked off a bunch of the surfaces that the plexiglass will rest against when I'm fitting it.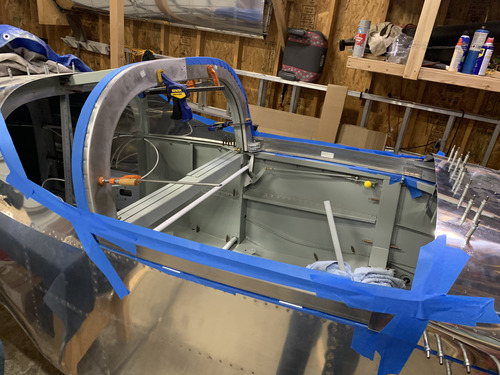 I made a centerline on the F-631 roll bar.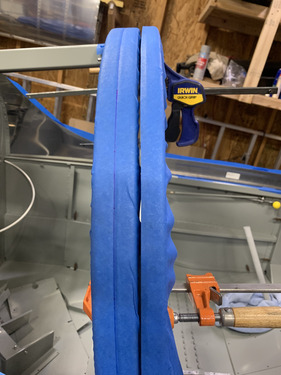 I had been warming the garage up with my new heater into the mid 80's. It got really warm--which is good for preventing plexiglass cracks.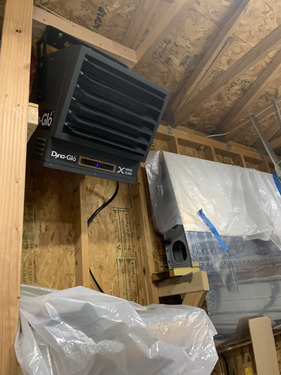 Then Emily helped me carry the plexiglass from the basement to the shop.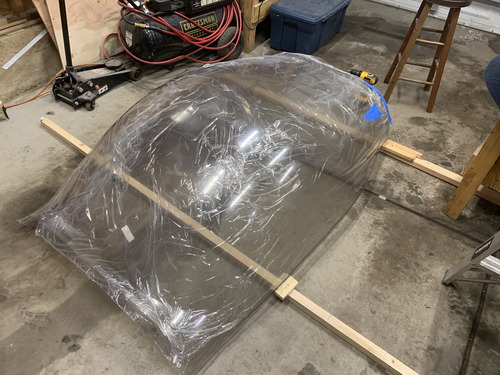 I marked a centerline as called out in the plans.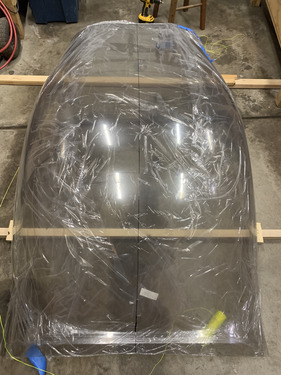 Then I started trimming the excess flanges. I practiced here on the aft end getting a really straight line. It went well.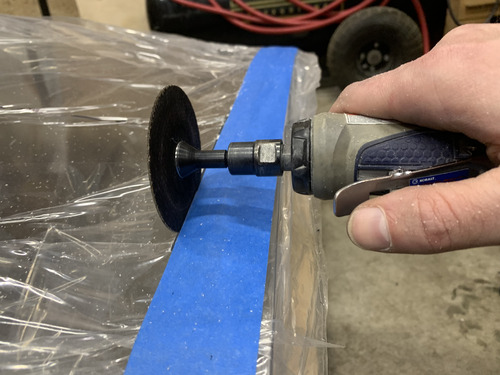 I trimmed the left side and the front.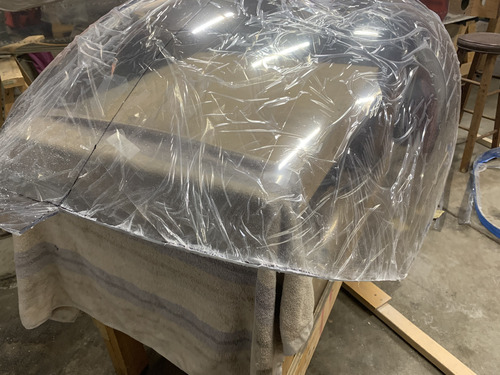 Then my grinder gave up. Need to go get a new one tomorrow...