Tuesday March 1, 2022
Canopy Fitting (Canopy)
1.8 Hours
I worked today mostly on the transition from the front to side of the windscreen. In particular, this area where the plexiglass is supposed to transition from on top of the skin to inside this little ear. I noticed that many people have trimmed to ear to make it fit better, so I did that on both sides.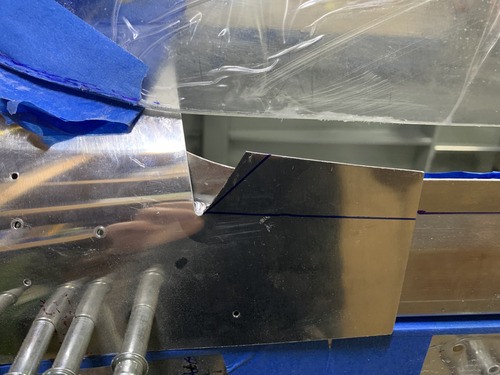 All of my work today was just iteratively trying to improve this fit on both sides.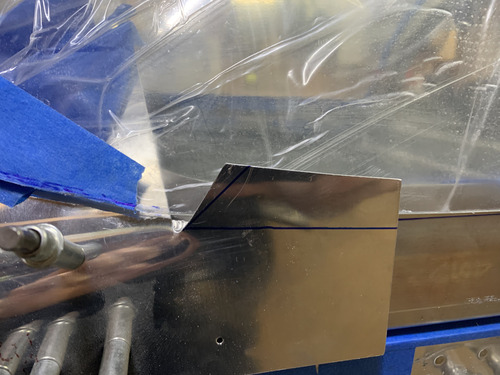 I also riveted the tabs from the front frame to the side rails on both side.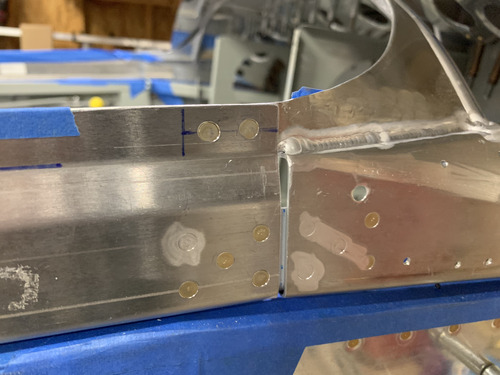 And then I ground it down to get a smooth transition around the corner.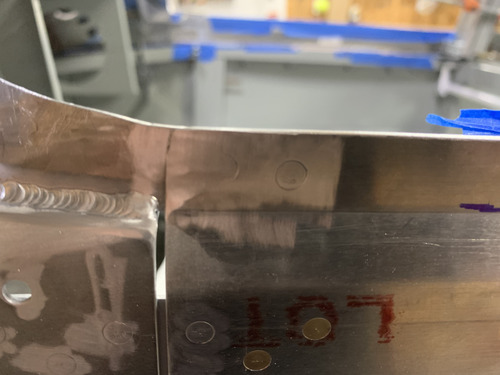 The fit is better now, but there is still lots more work to do before I drill the canopy to the frame.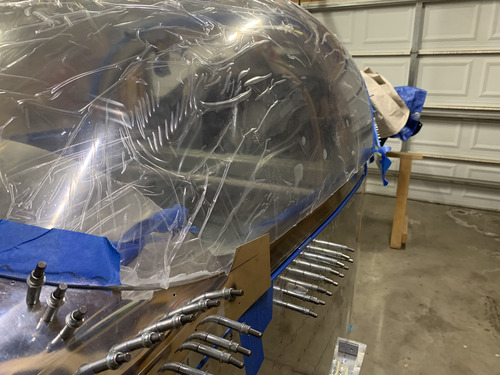 Again, this area at the front will be covered by a fiberglass molding, so it doesn't have to be perfect.