Thursday March 24, 2022
Canopy Backing Strip, Trimming, Adjusting (Canopy)
4.4 Hours
First thing today, I finished drilling the backing strips, then deburred them all.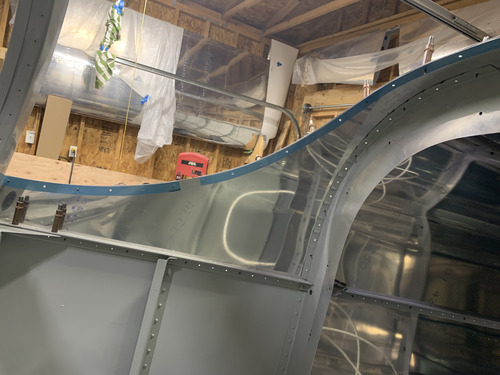 Then, I deburred and dimpled the holes in the aft top fuselage skin.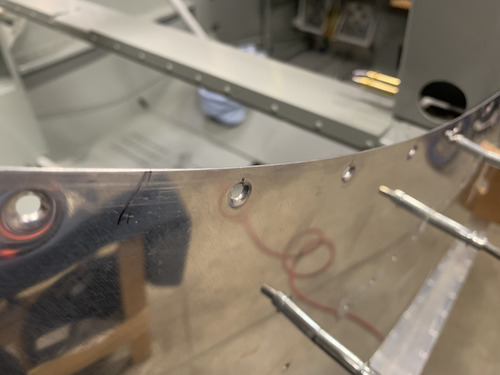 I made the final cut along the aft edge of the rear window. This should be the last significant plexiglass cut I make on the canopy.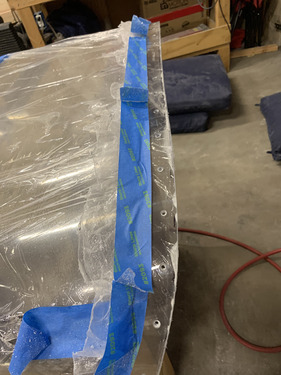 Then, I fit the canopy in place and screwed it to the frame with every 3rd or 4th screws.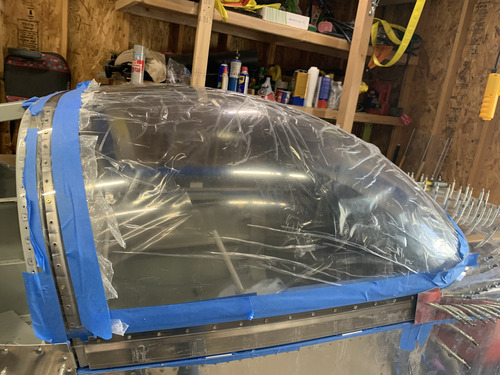 In the process of lifting it up and down, the front skin caught and bent.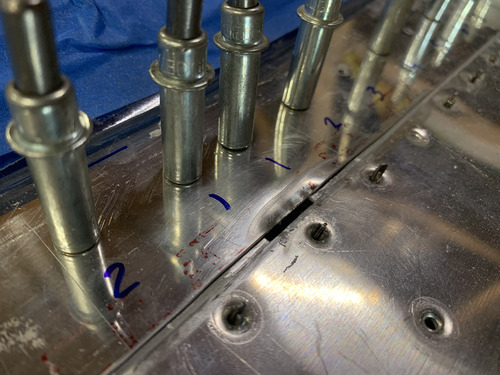 There's also this issue, which I'd known about for a while. The edge canopy rail didn't line up quite perfectly with the rear frame here.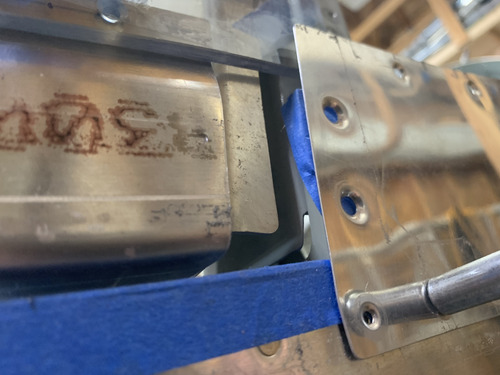 So, I took the canopy back off and then worked on a few things. I straightened out the front skin where it had bent. I enlarged the holes between the side rails and the rear frame of the canopy frame. In the process, I biased the holes in the right direction to fix up the gap on the left side that I showed you above. I also, did some additional grinding at the front where the canopy transitions from the side rails onto the upper skin.
Here's the slightly improved gap on the left side It's about half the previous size. I might decide to put a shim here for the remainder of the gap.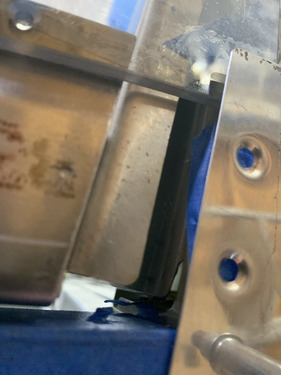 And a nice shot from above. This looks great! I can't wait until a couple years from now when it's ready to fly and the vinyl can come off.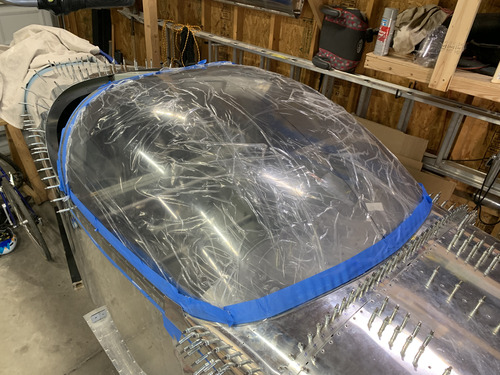 Next up is to fabricate the side rail covers.