Thursday March 31, 2022
Canopy Frame Prepping (Canopy)
1.2 Hours
First tonight, I deburred and dimpled the side skirts. I also prepped the edges.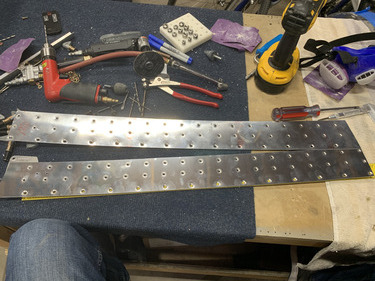 I drilled these holes on the bottom of C-704 into the F-631A parts of the canopy frame.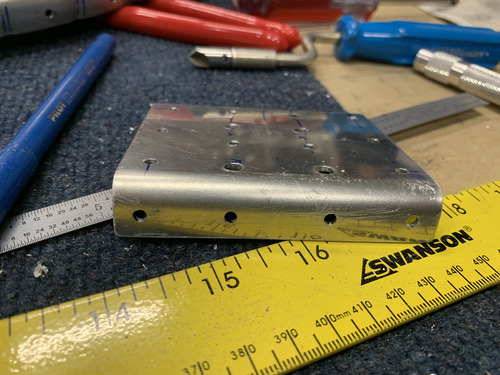 I countersunk the holes for the rivets that attach C-704 to F-631As.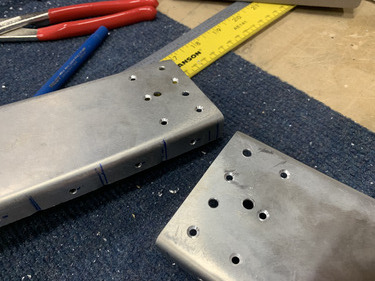 I also edge prepped the F-631As.