Tuesday May 3, 2022
Misc Aft Fuselage Installs, Aft Fuselage Top Skin Riveting (Aft Fuselage)
5.6 Hours
Today I started by installing the mount for the Garmin pitch servo. First I drilled a hole in the fuselage bellcrank for the autopilot pushrod attach.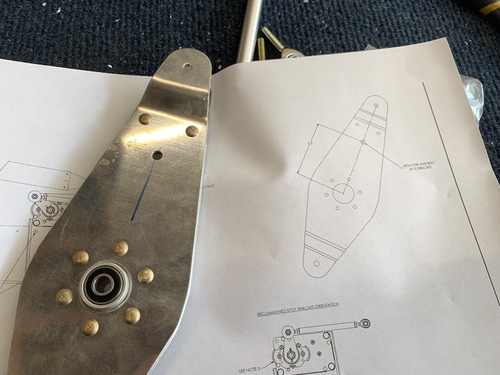 I drilled out these four holes on the lower bellcrank rib.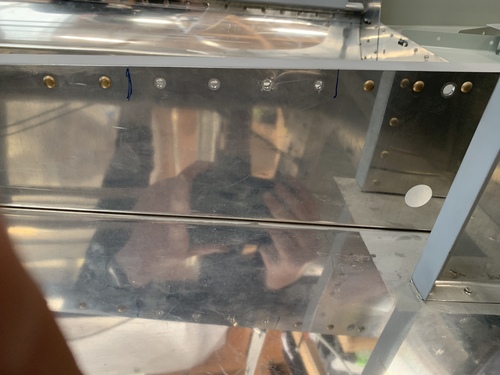 Then, I drilled the mounting bracket to the rib.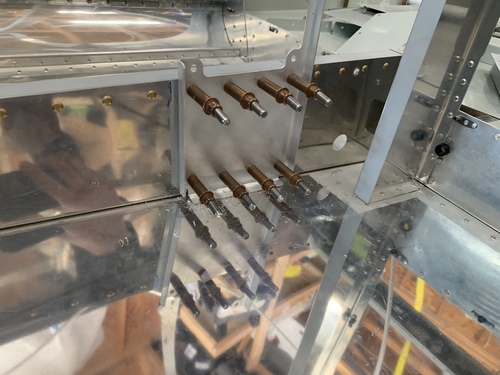 I prepped and primed the bracket.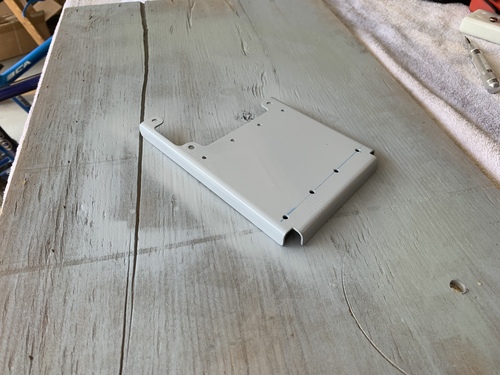 And then riveted it to the rib.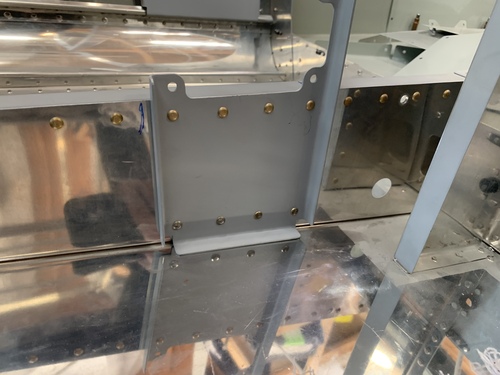 Here's the bellcrank reinstalled with the autopilot pushrod in place. I don't have the servo yet.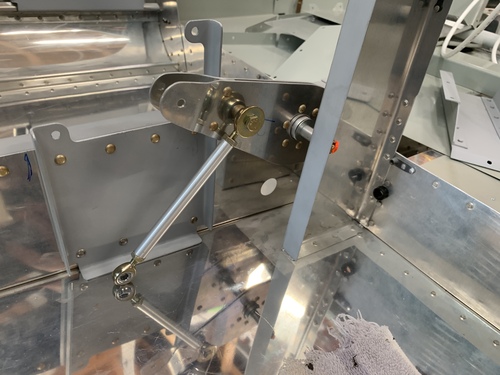 Then I got to work on the ELT mount. The mount kit from Van's does not come with holes predrilled for the ACK ELT, so I drilled holes.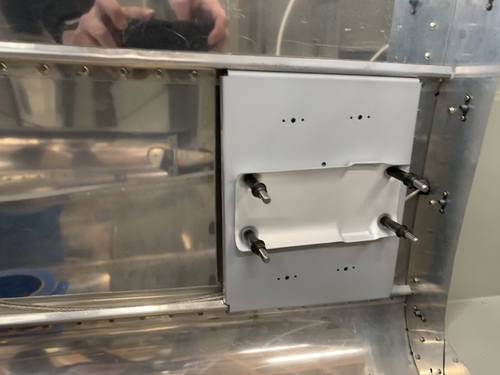 Then, I painstakingly installed nutplates for the new holes (difficult because the ELT support is riveted to the plane. In the end it worked out well.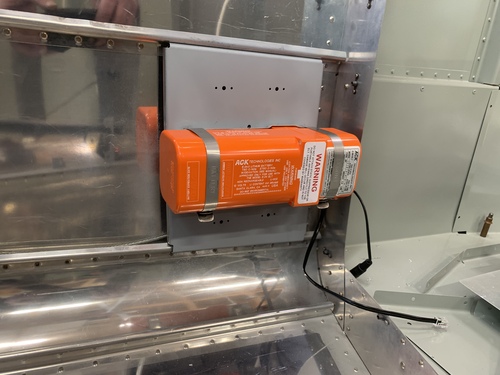 Someone on VAF had mentioned these nutplates in the F-709 bulkhead that will be used to attach the tail fairing. I installed those now while I have access.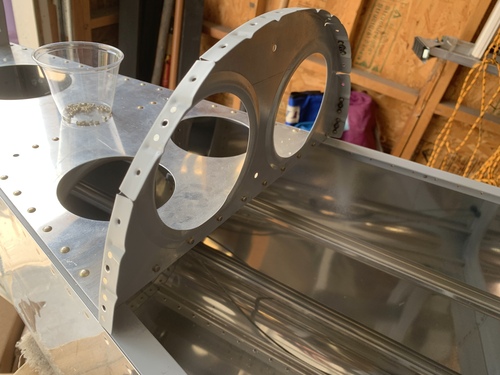 Then, I drilled some holes and ran conduit to the aft of the plane. I RTV'd the conduit in place in the holes like I had done for the wing conduit.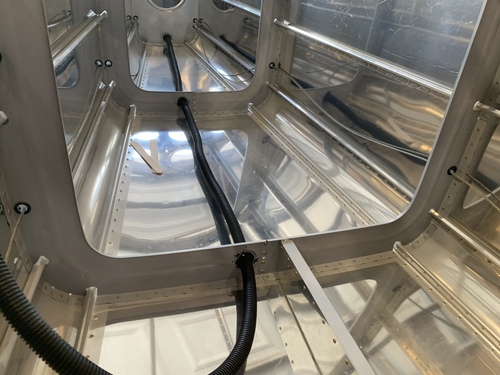 I prepped, primed, and painted the inside of the in-cabin part of the F-774 aft top fuselage skin.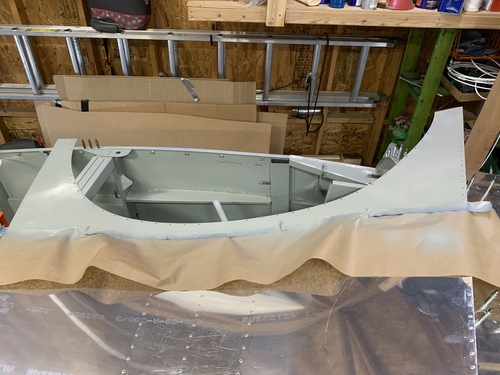 Then I started riveting the F-775 rear top skin to the fuselage. I was doing this by myself and trying to avoid having to climb into the aft fuselage, so it was slow going.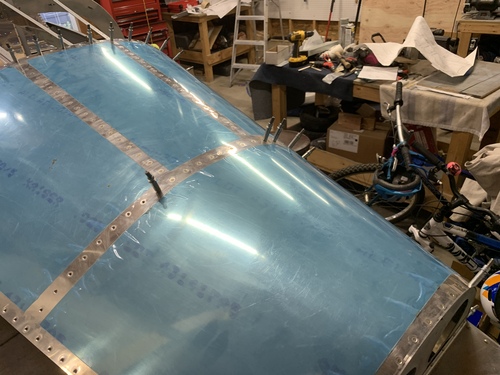 I managed to get all of the rivets except for the longerons and those that are shared with the F-774 aft top skin. I should be able to get a fair number of the longeron rivets by myself as well.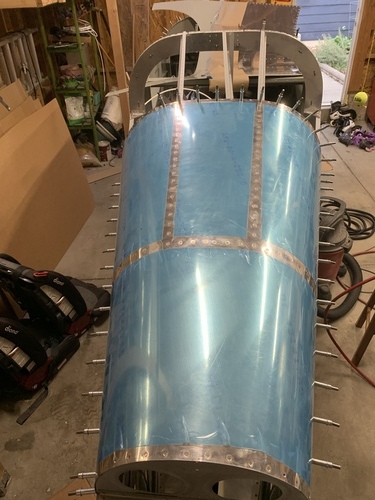 Getting the aft top skins riveted will enable me to finally rivet the F-705 bulkhead and the canopy decks.