Wednesday May 4, 2022
Aft Top Skin Riveting (Aft Fuselage)
5.0 Hours
More riveting today. I riveted the rear skin to the longerons and then installed the front skin and started working on it. There is a small section that I was unable to reach by myself--I'll need a partner to help with those.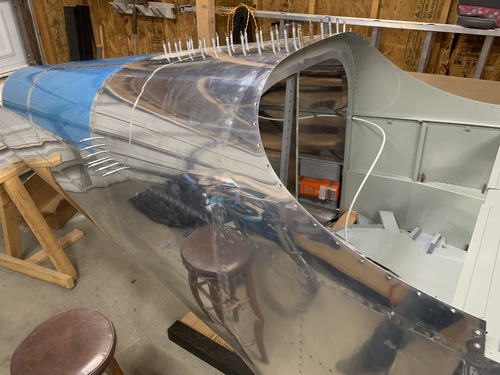 And here is the forward aft top skin completely riveted except for that small section on both sides.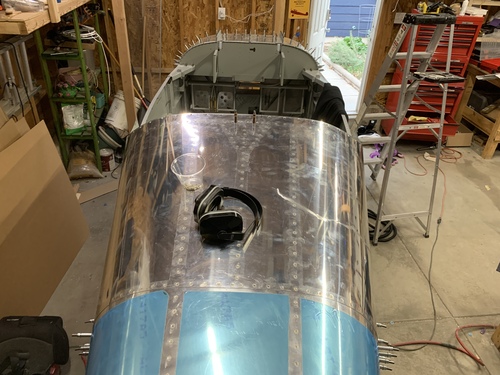 I'm going to have to climb inside to buck those rivets I couldn't reach, so I put a 4x8" in for support.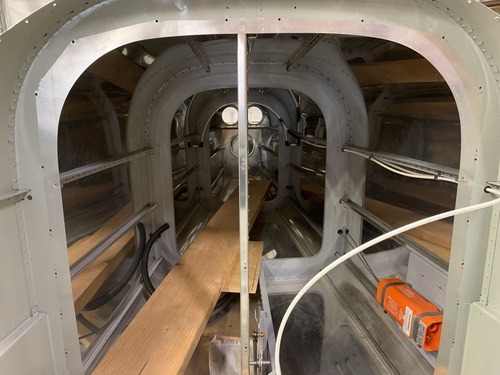 Now that the skin is riveted in place, I could finish riveting the F-705 bulkhead. I squeezed most of these, but had to shoot a few.
And the same thing on the other side. I had to notch the thick support angle on this side a little bit to avoid the skin to longeron rivets.