Friday May 6, 2022
Canopy Frame Painting, Misc Fuselage Riveting, Installed Gear Legs, Started on Wheels
(2.9 Hours Canopy, 0.5 Hours Center Fuselage, 1.0 Hours Landing Gear)
4.4 Hours Total
I started today by playing around with the canopy fit to the fuselage, but I don't think I'm going to make it better right now. I will leave that for later.
Then, I took the canopy off the frame and started working on painting the frame. I prepped, primed, and painted all of the visible interior surfaces of the frame.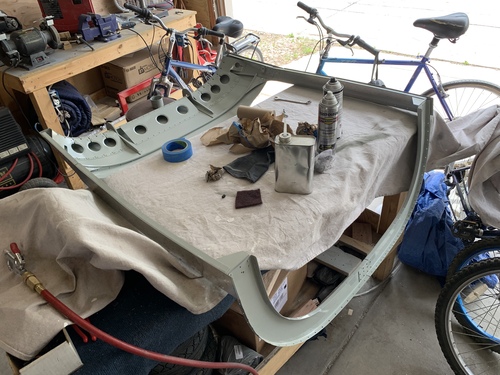 Flipped over to do these areas.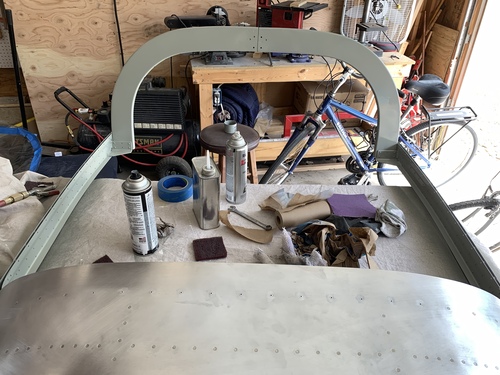 Then I worked on riveting the roll bar brace to the roll bar and the F-706 bulkhead. There are a couple of blind rivets here that I couldn't do because I'm out of LP4-3's (waiting on Van's order).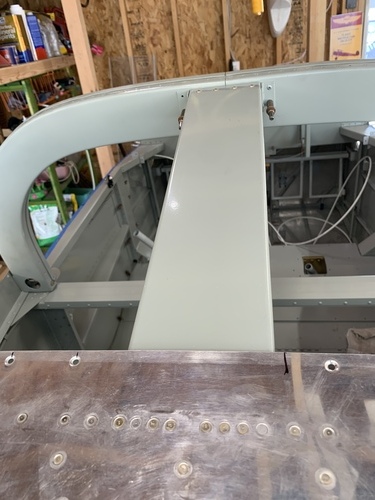 I temporarily installed the aft window just to test fit--no problems there.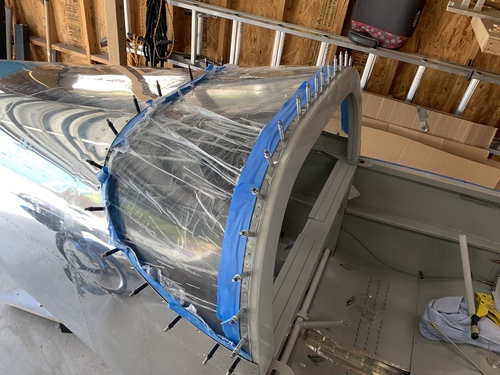 It's cool, even with the protective vinyl in place.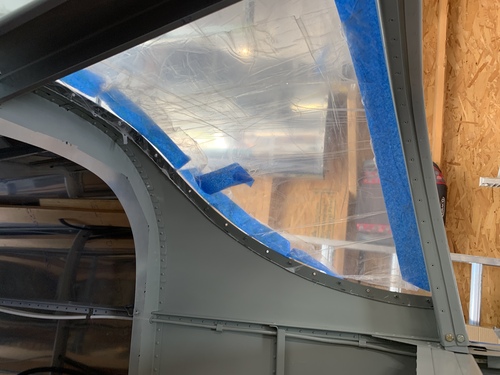 I ran to Home Depot and purchased some Rustoleum High Performance Enamel flat black spray paint (same stuff I've been using for the interior). I then taped off the area of the front canopy skin that will be inside the cockpit.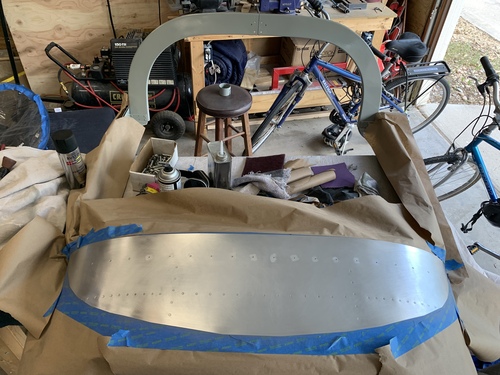 Painted flat black!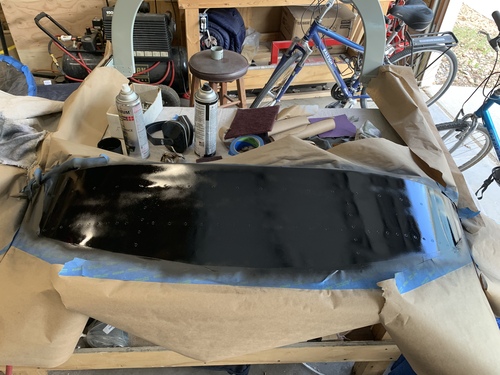 Checked it later after it had dried and it looks good. Should reduce glare.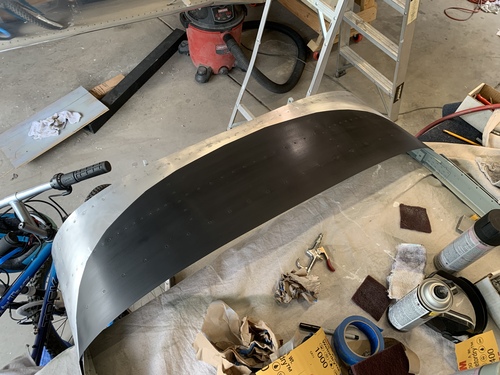 I couldn't continue working on the canopy frame today while the paint was curing, so I reinstalled the engine mount and the main gear legs.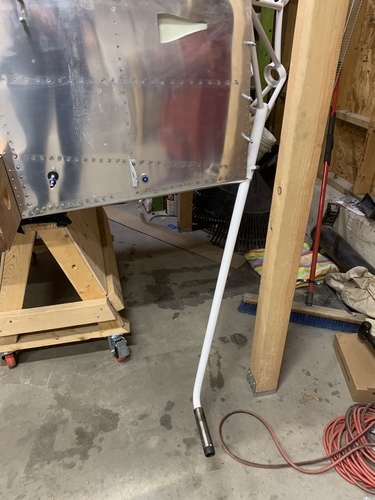 Then I started looking at plans and reading through instructions on the wheel/brake assemblies. After reading everything a couple times and looking at all the parts, I understand how they fit together now.
I ordered some appropriate aviation grease for packing the bearings on the wheels.