Thursday June 16, 2022
Canopy Molding Sanding/Filling (Canopy)
2.4 Hours
I sanded down the molding strip with 150 grit sandpaper. It is very close to finished, I think. The line along the plexiglass looks great.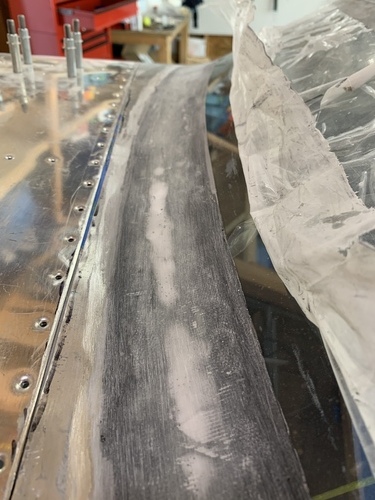 I took it off the fuselage at this point--it is noticeably stiffer with the molding strip in place. I laid down a single strip of glass along the front of the canopy skin where it had gotten a bit bent by catching on the forward skin in the center and where I had shrunk it on the left side to make it lay down. I will sand this down to a smooth surface so it won't be noticeable. At this point, I don't plan to remount the canopy until after the front skin is riveted, which will be much later in the project.