Saturday July 2, 2022
Canopy Molding Sanding, Paint Touchup, Cleaning; Started Empennage Fairing
(2.2 Hours Canopy, 2.0 Hours Empennage, 0.8 Hours Fuselage)
5.1 Hours Total
I started today by doing more sanding on the canopy faring. It looks really good. The most lateral part of the skin right at the forward edge is a little "bumpy" because of how the skin rides over the edge of of the canopy frame in this area, but it's something I can fine tune in the future if it bothers me.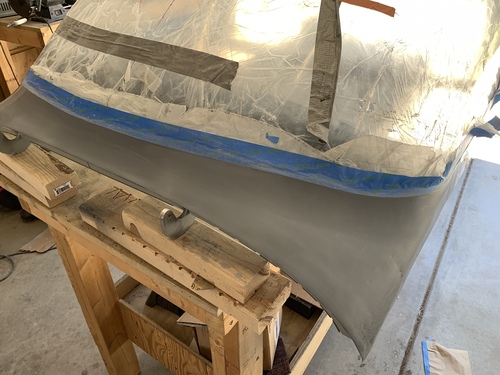 I flipped the canopy over and touched up some of the paint on the forward section where it had gotten beat up a little bit.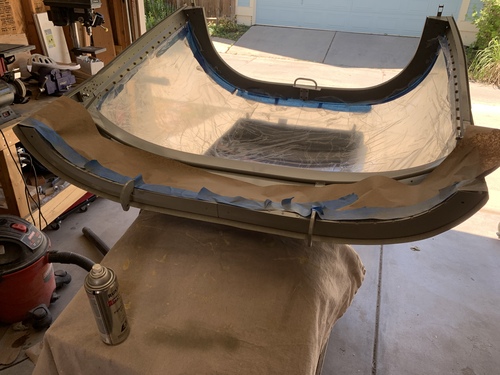 I measured the area where I'm planning to install a couple of computer fans for avionics cooling and windshield defrost. It's roughly 3x15", so I'll probably do two 2-3" fans on the lateral edges of this center section. Once I have the fans I'll try to work out what pattern I'm going to cut in the skin for them. My plan is that these fans will be on whenever the battery master is on.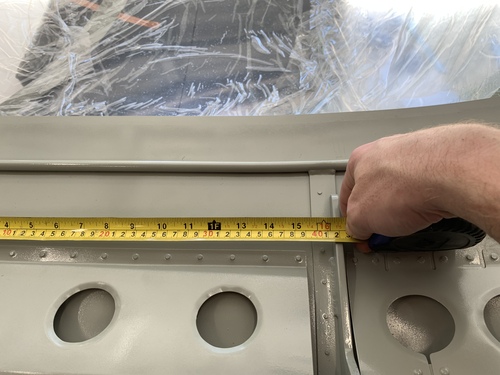 I took all of the masking tape off of the plexiglass and cleaned the residue with soapy water. I'll cover these areas with paper before I store the canopy.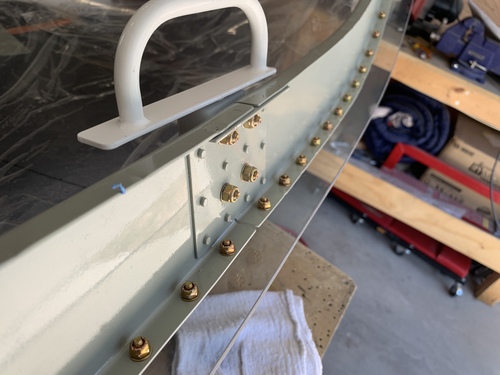 I got out the acetone and cleaned off all of the duct tape residue from the exposed metal on the canopy frame and the sides of the fuselage. I removed the masking tape from the canopy decks and sanded out some scratches in these areas. I'll repaint them at some point.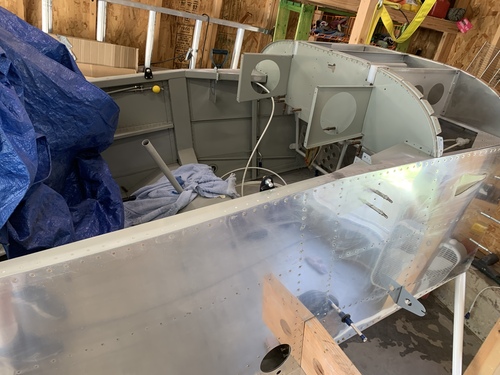 Then, I got out the fiberglass and metal parts for the empennage fairing. These metal pieces sit under the horizontal stabilizer on both sides.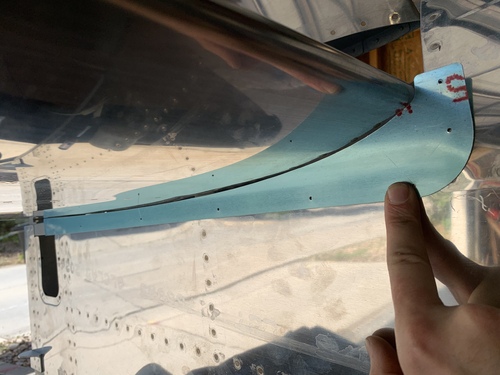 I had to drill out some rivets.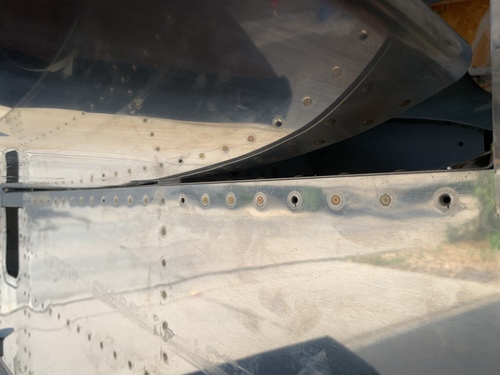 Then I started iteratively sanding the edge of the metal fairing piece to fit under the horizontal stabilizer. You have the option of installing some black molding between it and the stabilizer, in which case the gap needs to be about 3/32". The plans also note that you can omit the molding and keep the spacing at 1/32-1/16". I think I'm going to opt for the latter option...I like the look of just the metal.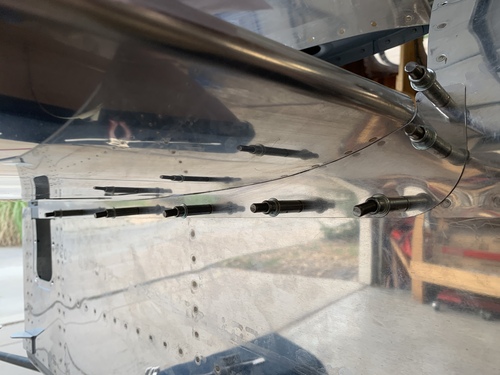 Later, I went back out to the garage after I realized that the instrument panel may interfere with my plan for the fans. I installed the panel and the canopy on the fuselage.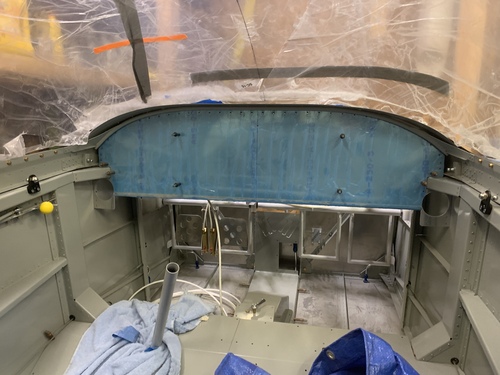 Indeed, the angle on the back of the instrument panel interferes with a bit of the open space.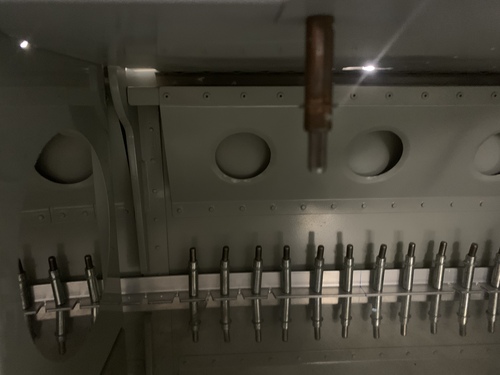 I end up with a little under 2.5" of available space between the canopy brace and the instrument panel.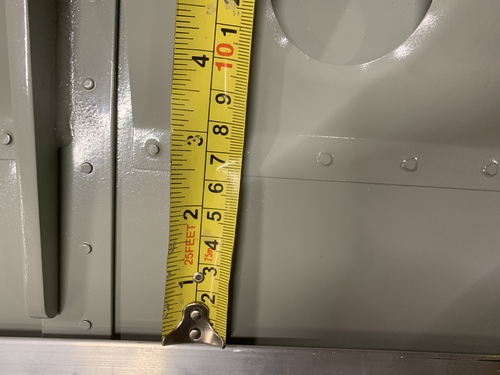 I'll probably aim for a pair of 60mm fans.