Tuesday July 5, 2022
Empennage Fairing Sanding (Empennage)
1.0 Hours
I managed to peel the empennage fairing off of the empennage and then removed all of the packing tape from the plane.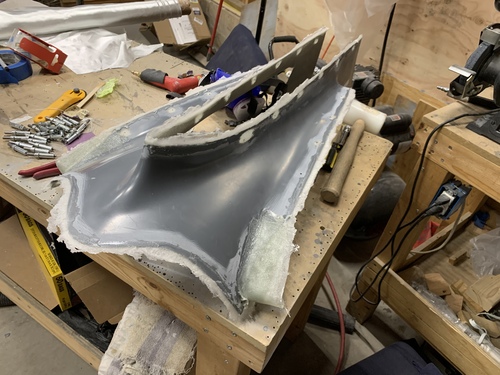 Then I started sanding the left front edge. This is going to take a while...I am not good at judging the right amount of fiberglass, so I definitely laid up too much in this spot.