Sunday December 4, 2022
Empennage Fairing, Rudder Bottom Tip
(0.8 Hours Empennage, 0.8 Hours Rudder)
1.5 Hours Total
I sanded and re-primed the rudder tip bottom. This should be the last coat.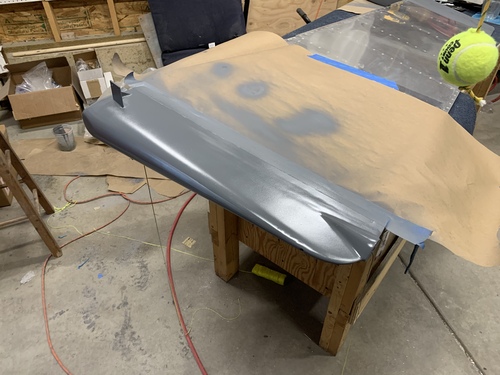 I also fit the empennage fairing with screws and tweaked the countersinks until every screw was flush. This is done...