Sunday January 14, 2007
Left Elevator Trim Cutout Deburring (Left Elevator)
1.5 Hours
I worked tonight on the trim tab servo reinforcement plate and its cover. The edges still needed deburring and smoothing, which I did.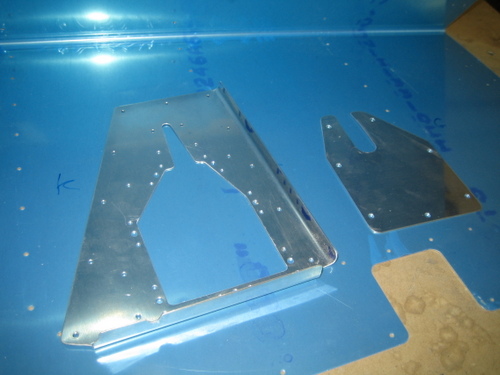 I also deburred all of the holes in those two plates as well as the left elevator stiffeners.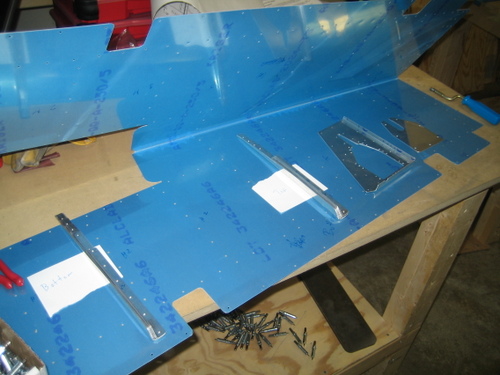 Before we left for Colorado, I had ordered various "oops" rivets from Vans for various purposes. These NAS1097-AD3-3 and -3.5 rivets came as ordered and I will be using these for the nutplates on that reinforcement plate in the pictures above. Unfortunately, the NAS1097-AD4 rivets got mixed up and Vans shipped me some sort of firewall-forward metal brackets instead. The rivets are on their way to me, supposedly, and as soon as I get them, I'll be able to rivet that last "oops" spot on the right elevator.