Tuesday February 13, 2007
Left Elevator Control Horn Problems (Left Elevator)
0.5 Hours
You may recall that I mentioned some problems with the control horn not lining up with some rivet holes...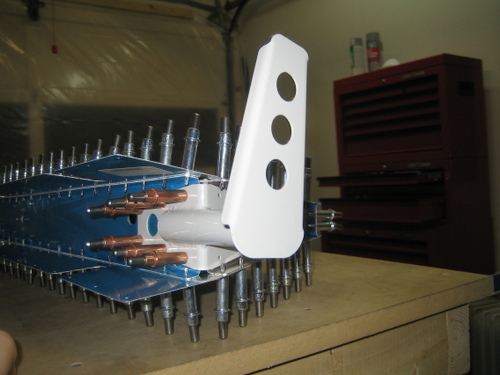 Here it is up close. No amount of moderate twisting or pulling would get them to line up properly. I suspect either the horn or the rib was not formed perfectly at the factory. I sent an e-mail off to Vans with these pictures--now I'm waiting on a response.