Thursday February 22, 2007
Wing Rear Spar Prep (Wings)
3.0 Hours
I started tonight by finishing up the aileron pushrod holes. I bought a small sanding drum for my drill at the hardware store and used that to expand the holes. Unfortunately, the grit wore off of the drum really fast and I had to do rest of the hole fitting with a round file and some Emery cloth taped around the mandrel of the sanding drum to smooth out the finish. I sanded the holes down to a nice finish by hand.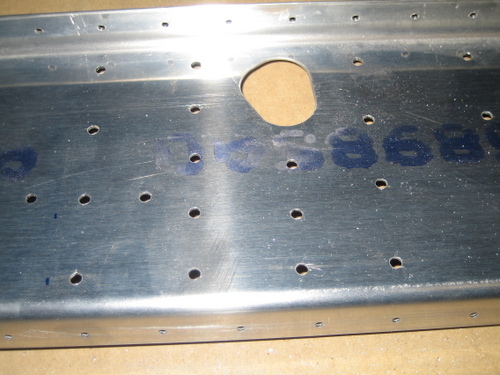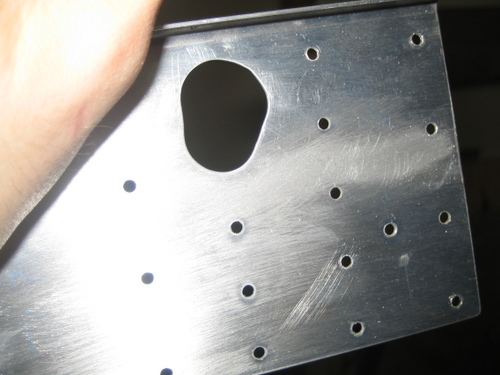 Next, I clecoed the W-707D/G stiffeners to the spars and match drilled all of those holes.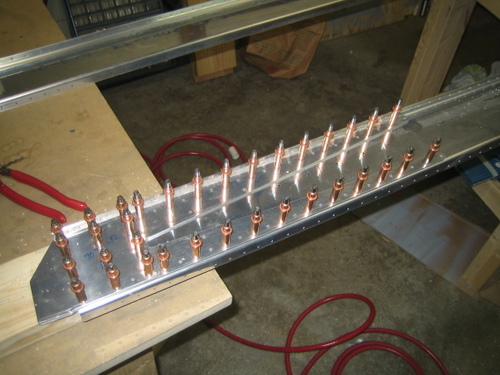 After a whole lot of hole deburring, I dimpled spar flange holes where necessary (where the W-707E/F stiffeners overlap the flange and also along the W-707G stiffener where it would interfere with the dimple dies later). I also dimpled the four holes on the end of each spar where flush rivets are called for in the plans. The drawings say to countersink the stiffener for these holes, but I've seen many people dimple them, so I went that route. I think dimples are stronger than countersinks when you can use them without distorting the metal.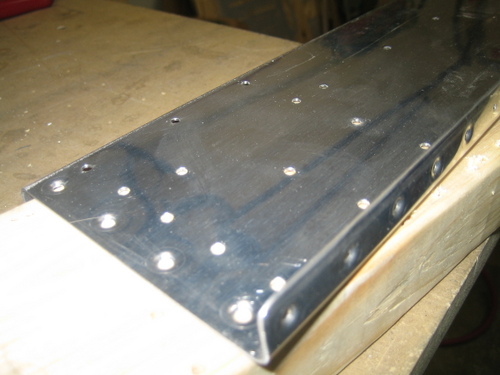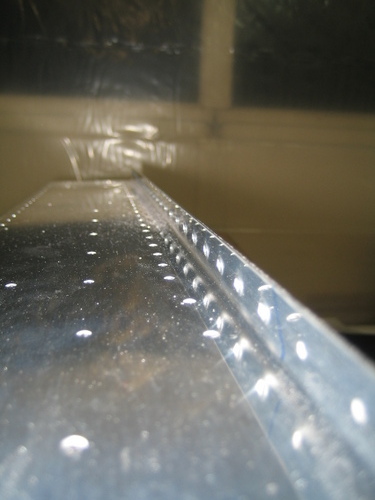 Tomorrow, I'll prep and prime everything. I'm still waiting for the replacement E-705 for my left elevator...