Sunday February 25, 2007
Wing Rib Deburring (Wings)
8.0 Hours
Today, I deburred wing ribs. And then I deburred some more wing ribs. When that was done, I deburred more wing ribs.
Each one looked pretty similar to this one.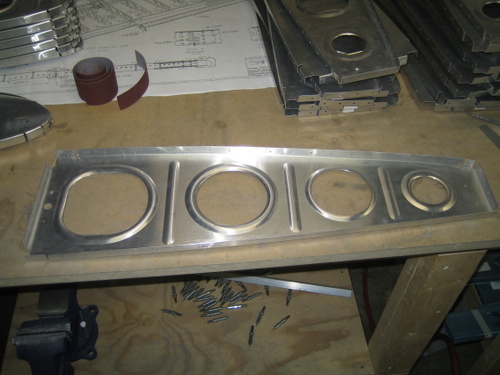 First, I deburred all of the accessible edges on my bench grinder.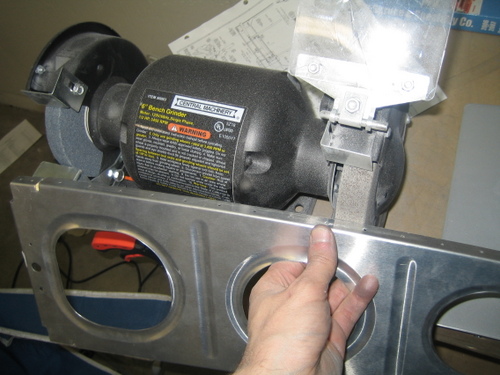 Then, I took my die grinder to the holes in the middle.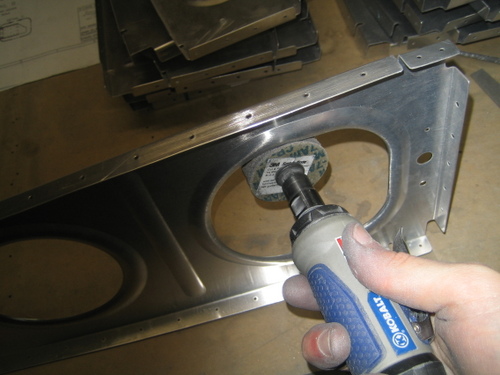 Some Emery cloth on the edges took those to a nice finish.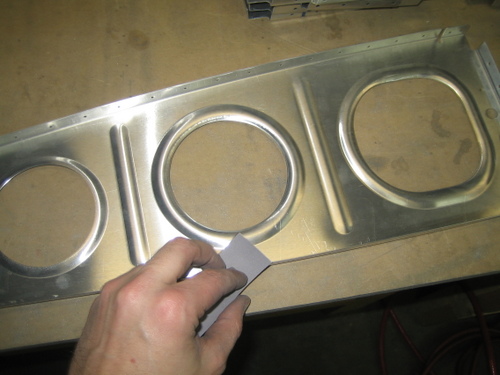 Then, I filed out the nooks and crannies by hand.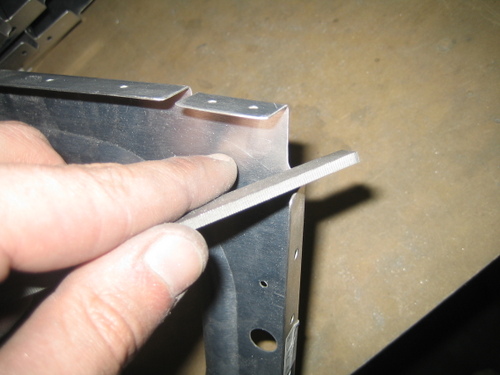 And used strips of Emery cloth to get the notches smoothed out.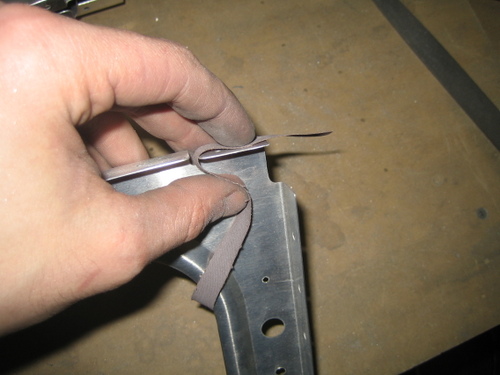 I went through a lot of Emery cloth.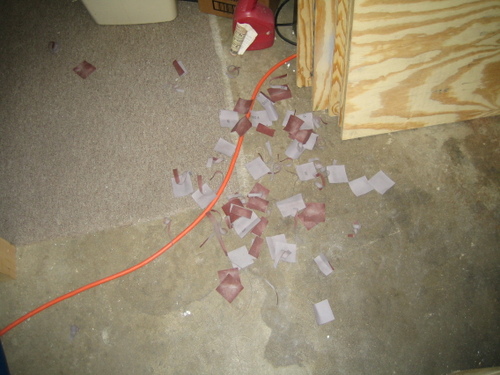 But all 28 of the main wing ribs are completely deburred. At my peak efficiency, I was doing about four of these an hour.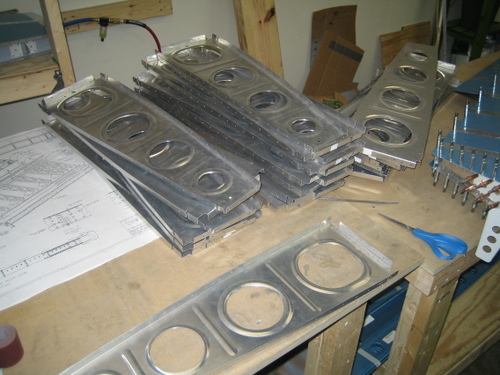 Next up, deburring the leading edge and fuel tank ribs.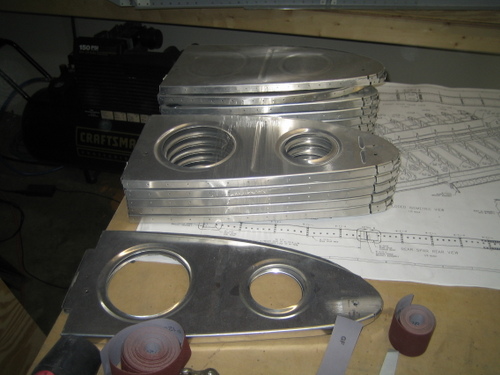 Once that's done, all of these ribs need to be flanged and fluted.