Monday September 13, 2021
Empennage Tips (Empennage)
1.6 Hours
First today I sanded the back of the VS tip. There were a few small holes that need to be filled here, so I threw on some micro.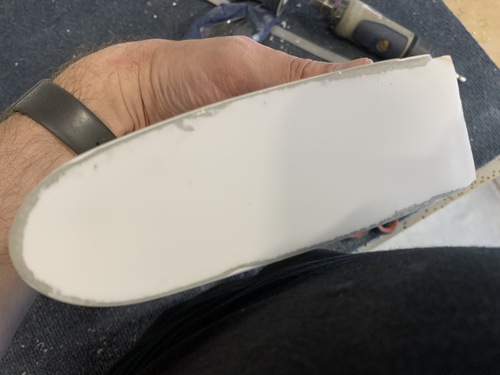 Then I sanded down the "oops" on the inboard right elevator. It came out very nice. Once it's all painted you won't notice it at all.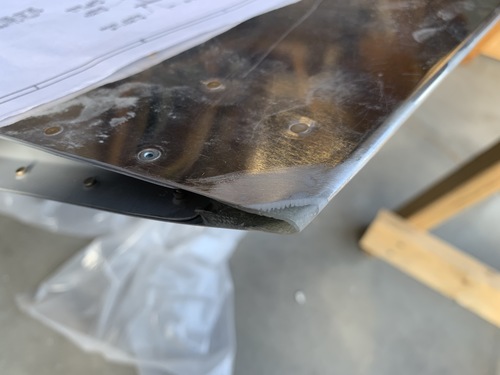 Then, I attached the rudder top tip and the VS tip with some epoxy/flox and wet-riveted them with the CS4-4 blind rivets.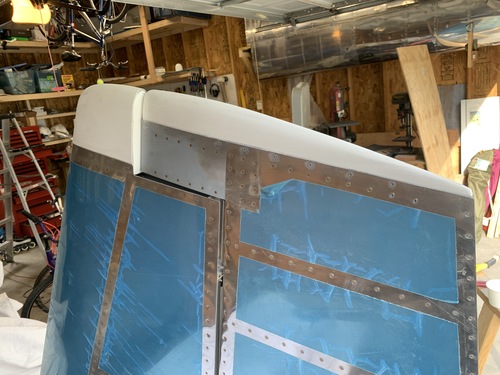 Finally, I filled the gaps with micro.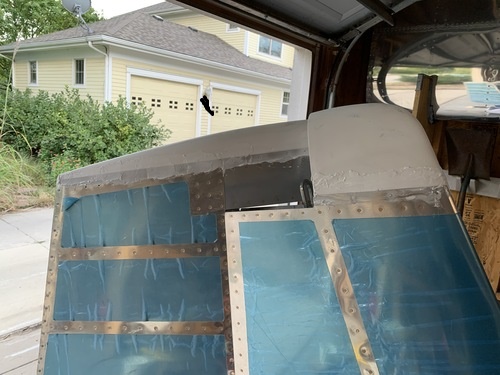 ---
This work is licensed under Attribution-NonCommercial-NoDerivatives 4.0 International