Tuesday November 21, 2006
Wing Parts Cleanup (Wings)
I've spent my time in the shop recently dealing with the arrival of the wing kit. All parts have being unwrapped, identified, inventoried, and located for storage until the empennage is done. It took me nearly three hours to get all of the wing fasteners sorted out into labeled bins. Now all that remains is to finish chopping up the wooden crates.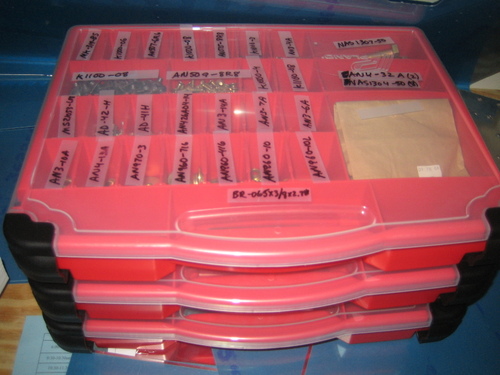 We'll be out of town for Thanksgiving this week, but I should be able to start working on the rudder again next Sunday.
---
This work is licensed under Attribution-NonCommercial-NoDerivatives 4.0 International